Written by Megan Ayala. Last Updated: January 10, 2023
How much does Jenny Craig cost?
We're going to tell you how much their new Rapid Results program costs, including ways that you can lock in additional savings.
Jenny Craig is one of the most comprehensive diet delivery and coaching programs available, and it can actually be one of the more affordable options too …if you know the best way to secure their latest deals.
Keep reading to find the most up-to-date Jenny Craig cost details, plus see their latest discounts and savings.
How Much Does Jenny Craig Cost in 2023?
Jenny Craig food starts at $23.29 per day. There is also a monthly membership fee, which gets you access to your Jenny Craig consultant, and typically starts around $19 per month.
At last check, this monthly membership fee was waived for the first 12 weeks of the program, so you just had to pay for your food.
Beyond that, the cost of Jenny Craig is going to vary, depending on the plan and options you choose. There are some budget friendly options for those looking to save, and they have premiere plans that work great for people with a bit more money to spend.
Here's a look at their latest plans, as well as their pricing info in more detail:
Online/Phone + Delivery Plans & Pricing Details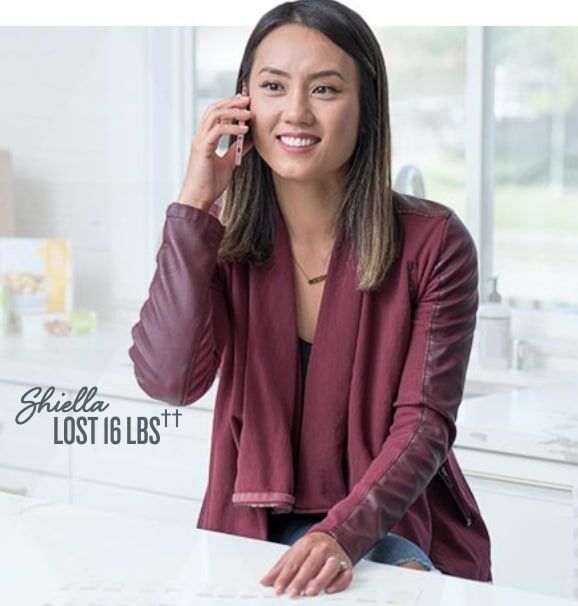 Cost of Food: $23.29 per Day
Sign-Up Fee: $49 (Can Currently Join for Free)
Membership Fee: $19 (12-Week Free Trial Currently Being Offered)
Shipping: Free with Auto-Delivery Enrollment (Saves you About $29 per Month)
With this option, you'll connect with your Jenny Craig Coach online via massager or chat, and by phone. That means you can take to them any time and from anywhere. On vacation in Cancun? No worries – you can still connect with your coach.
There a four different options for their Online + Delivery Plan, and the food costs the same for all of them:
Online Plan Menu Options
Women's
Men's
Low Sugar (For Type 2 Diabetics)
Meatless
Agan, the cost of food is the same for all of these plans: About $23.29 per day at last check.
What's Included with the Online Plan
1:1 Coaching with Your Jenny Craig Consultant (Weekly)
Text Your Coach as Often as Needed
Concierge Team Available to Help with Your Food Orders
Access to All Jenny Craig Tools: App, Online Website, more
Free Shipping with Auto Delivery
How to Save More Money On the Online Plan
If you want to bring your costs down a bit, you can save by committing to more food at a time. Currently, the Jenny Craig foods ship out in one and two-week selections.
By buying your food in 2-week shipments, you can save up to an extra $48. Most customers who sign up for Jenny Craig are going to be on the diet for a month or more, so committing to two week selections seems like a no-brainer if you're going to be following the diet for a while.
1-Week Selection of Food: Save up to $39
2-Week Selection of Food: Save up to $48
Local Center + Pick Up Plan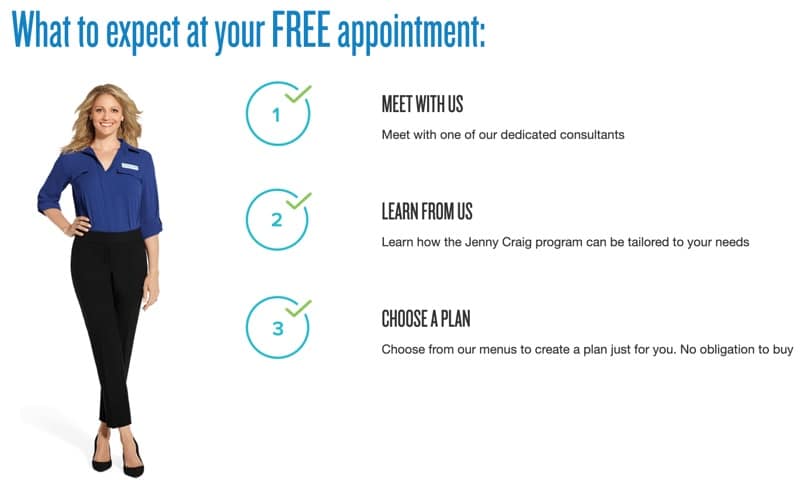 Cost of Food: About $23 per Day
No shipping costs, as you're picking up your food
To get pricing details for the Local Center plan, you'll want to book an appointment with a Jenny Craig center in your area. You can look up the closest center to you on their website.
Menu Options
Same as the Online plan: Men's, Women's, Low Sugar, and Meatless.
What's Included with Local Center Plan
Private, In Person Coaching: Weekly sessions with your Jenny Craig Consultant
Weekly private weigh-ins and measurements to keep you track to reach your goal weight
Immediate pick up options from the premium menu
Text your coach any time for questions, guidance, feedback
Access to All Jenny Craig Tools: App, Online Website, more
Food Prices by Day, Week, Month
Day: $23.29
Week: $163
Month: $652
*These prices are dependent on auto-delivery enrollment.
While the enrollment and membership fee are currently being waived, after your 12-week trial period ends, expect to pay about an additional $20 per month for your Jenny Craig (see review) membership fee.
Grocery Costs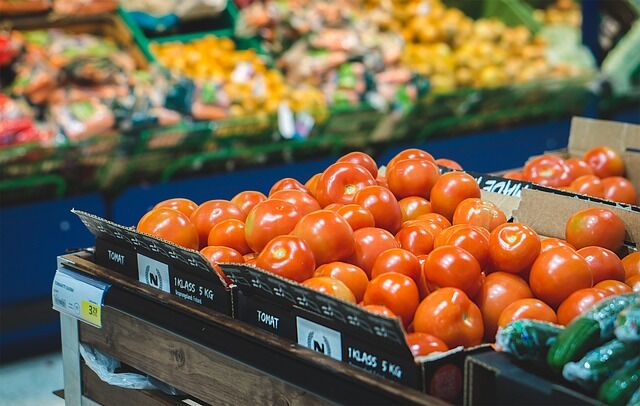 When it comes to grocery shopping while on the Jenny Craig diet, most of your costs will be spent on fruit and vegetables that you'll be eating with your Jenny Craig meals.
These costs will be entirely dependent on how much you want to spend.
You can keep these costs at a minimum, or you can go all out and load up on organic produce.
How much you want to spend will be up to you, but I would think you could get by on just a a couple of dollars per day if you're trying to keep your costs down.
Why the Extra Costs for Veggies are Worth it
While Jenny Craig is going to provide you with most of your meals and snacks every day, there are some additional costs you'll want to factor in for fresh produce.
You have the option of adding a salad, or other vegetables and fruits to your meals each day, and we recommend taking advantage of this!
Pairing your Jenny Craig pre-made meals with a fresh made salad, or some cucumber and carrot slices, is a great way to make the most of your meals.
It's also an opportunity get additional fiber and nutrients added to your diet.
Cheaper Alternatives?
Jenny Craig is one of the more expensive diet delivery programs we've reviewed, but remember that you're getting access to 1:1 coaching. If this is something that is important to you, then the higher price tag may be worth it.
You can see cheaper Jenny Craig alternatives here, if you're looking to save a few bucks.
Pricing Summary
Jenny Craig is one of the most complete diet delivery programs available, and features one-to-one coaching. Because of this additional benefit, you can expect to pay a few more dollars per day for their service.
On average, their food costs about $23 per day.
There are usually some other fees too, including a sign-up fee, a monthly membership fee, and shippings costs.
Nutrisystem is the most affordable diet delivery program available, features 150+ menu items, and offers a convenient and easy-to-follow plan for reaching your weight loss goals
A+ Rating with the Better Business Bureau
Plans Starting at Just $9.99 per Day
Top-Rated Smart App
On-Demand Coaching
Fully Prepared Meals
"Within a few days, I started feeling completely different. I was shocked by how much weight came off and how fast it came off." -Lindsay (Lost 47 Pounds)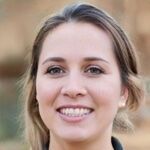 Latest posts by Megan Ayala
(see all)