Written by Megan Ayala. Last Updated: January 10, 2023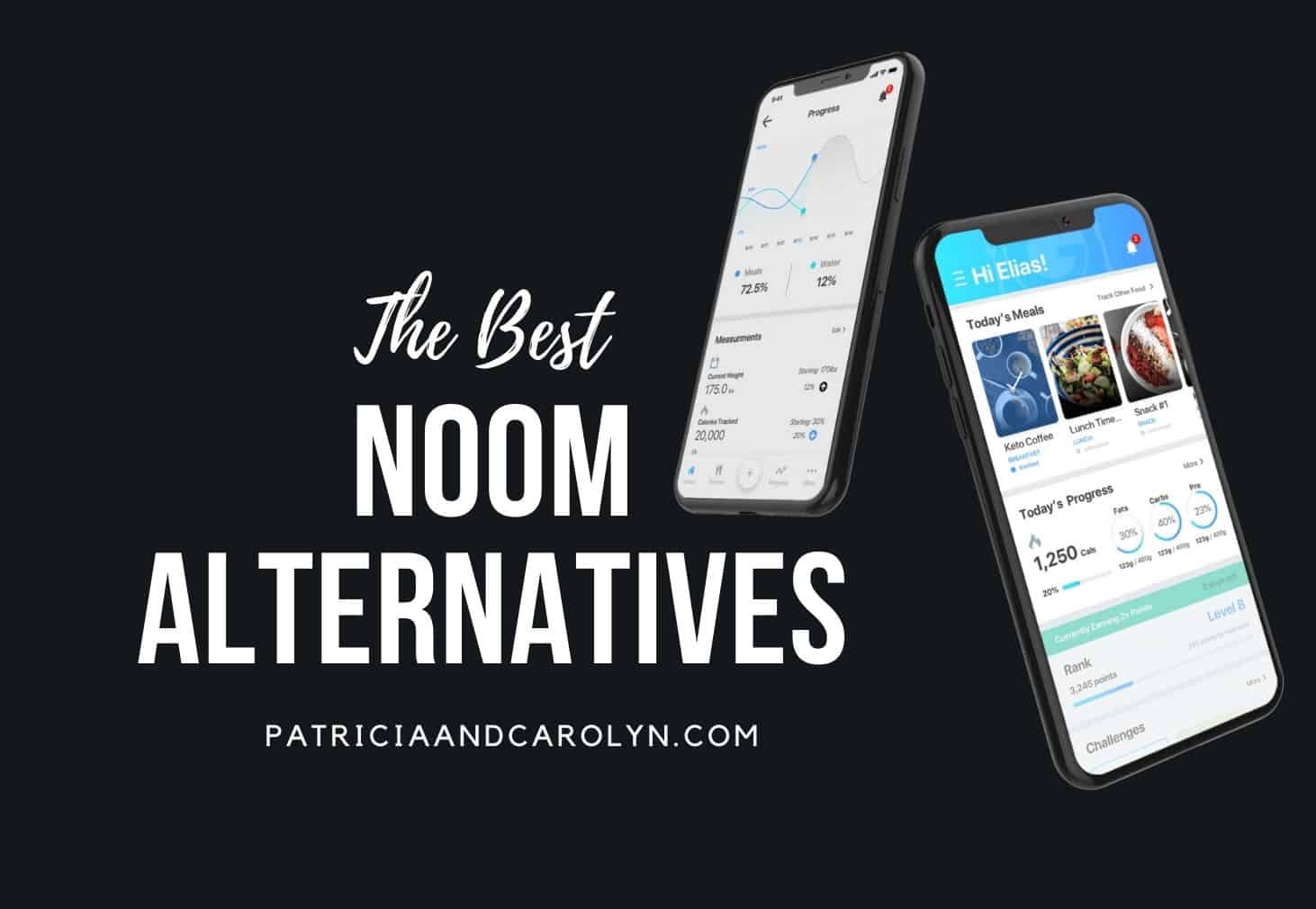 The Noom Diet app has been around for a long time and is well-established when it comes to helping people shed weight and regain control of their dietary intake.
If this is not the right option for you, it's time to look at what else is out there. This includes pinpointing which features are important for you and how to make them work properly.
Here is a list of nine alternatives to the Noom Diet app that are going to get the job done as soon as you set them up.
Top 9 Alternatives to the Noom Diet App (Including Some Free Options)
1. myWW (Weight Watchers)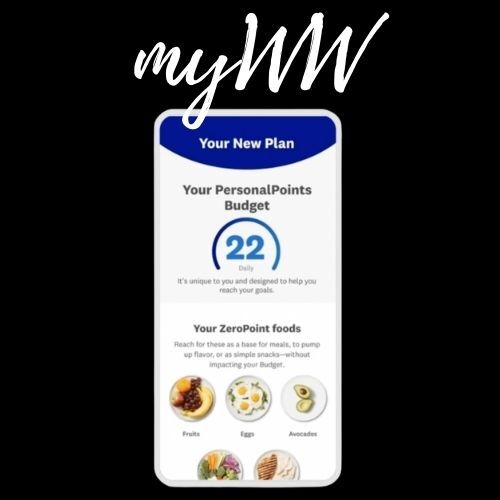 1. Personalized Programs
Weight Watchers has been around for a long time and is a heralded name when it comes to overall quality, efficiency, and safety.
The personalized programs you are going to get to enjoy here will stand out. Weight Watchers has spent a lot of time on its personalized programs making it easier to find one that works for you.
Look to go with one of the programs and begin taking advantage of the specialized advice you're going to receive including one-on-one coaching.
2. One-On-One Coaching
This is one of the standout elements that this app brings to the process. You are going to gain access to a long list of features but you will also get to speak to a coach during the process.
One-on-one coaching sessions are a great way to understand what is going well and what is not along the way. These sessions can help make adjustments.
The benefits include:
Constant Monitoring
Easy To Ask For Advice
You will get to learn a lot about yourself and that is key when it comes to any dietary approach. The coach will know what it takes to see results and is going to tailor the sessions based on the advice you require moving forward.
3. Live Classes
The live classes are a lot of fun for those who don't want to get bored and prefer going with something that will set the right tone while guiding them too.
These live classes are easy to access and you are going to fall in love with them as soon as you take the first one.
These classes are managed by specialists that are aware of what it takes to help push you in the right direction.
2. DoFasting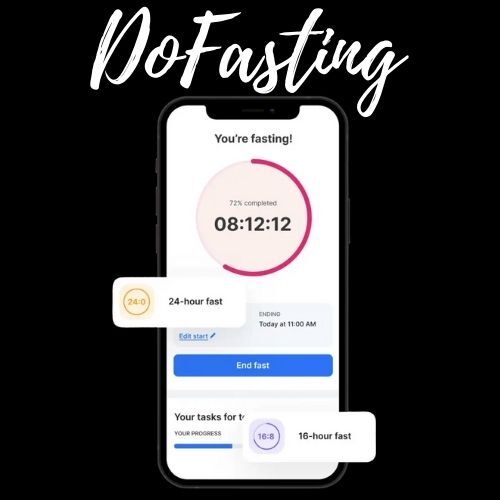 1. 5,000+ Recipes
You will want to start by looking at the 5,000+ recipes that are available through this diet app. You are going to gain access to the types of recipes that will make eating fun again.
You will enjoy being able to go through a long list of meals without getting bored.
2. Built-in Fasting Tracker
The fasting tracker is one of those details that people don't think about until they put it to use. It offers constant insights into how you are eating and whether or not you are in the right fat-burning zone to maximize your weight loss goals.
The benefits include:
Pinpoints Fat-Burning Zones
Educational and Fun
This is key information and will let you optimize everything you are doing meal-to-meal.
3. Daily Articles and Tips
This diet app is also great for those who want to make sure they are learning about weight loss and dieting every day.
Those who educate themselves during the process are the ones that get the most out of a new diet app. This is what you are going to enjoy about this particular diet app.
They spend a lot of time feeding new information and data into the app. You can tap into this and find out more about what works when you eat the right way.
3. Lose it!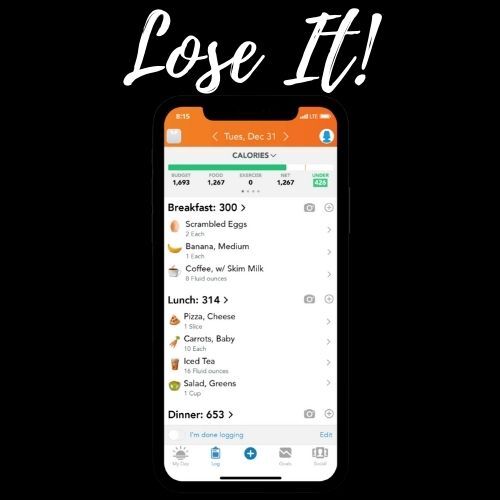 1. Simplified Macro Tracking
The macro tracking on offer here is powerful and all-encompassing. This is due to the level of depth that goes into the details you are getting.
You will learn about calories, nutrients, and more with this app and it will help simplify things at the same time.
2. Comprehensive Patterns and Reports
The reports that are on offer here will begin to shed light on what you are doing right and what you are doing wrong in one place.
The benefits include:
Keep Up-To-Date About Results
Easy To Set Up
These are a lot of fun to go through and you will begin to pinpoint patterns that might be getting in the way of you staying healthy as time goes on.
3. Barcode Scanning
The simple app-based barcode scanner is perfect for those who want to make sure they are tracking every calorie and/or nutrient that is going into their body.
The scanner has up-to-date information and will put it into your history as soon as you scan the item.
4. G-Plans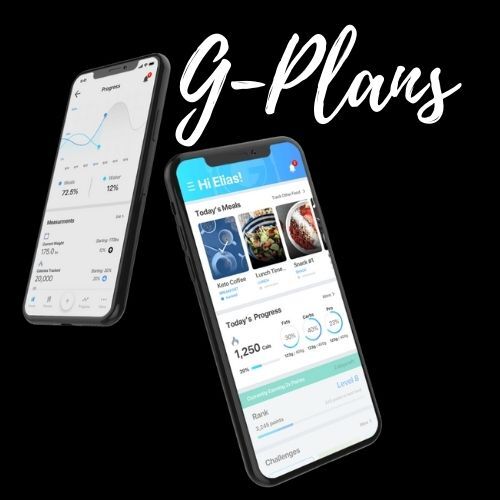 1. AI-Based App
G-Plans is a good option for those who want to make sure they are taking advantage of artificial intelligence. It's not easy to get a constant set of data points that can be refined to make sure you are eating the right way.
This app offers constant insights and is a breeze to you. This is why more and more people are looking at G-Plans as a way forward for their weight loss needs.
2. Multiple Programs
The one good thing about G-Plans is you are not going to be restricted to one option. This is common with other diet apps but that is not the case here.
You are going to get to choose between three plans and each one has something unique to offer.
These include:
Pro Plan
Managed Plan (One-on-One Coaching)
Maintenance Plan
As you can see, these plans are different and it comes down to what you want when it comes to learning more about your body and heading in the right direction.
3. Specialized Supplement
The one unique quality about G-Plans would be the supplement that comes along with its plans. You can take advantage of the supplement to get even more out of the experience.
This supplement comes with two capsules that are going to be taken during the day. The reason for this supplement is to push your dietary needs forward and also get a boost in energy. This is intriguing for those who want to lose weight and change their life for the better too.
5. MyFitnessPal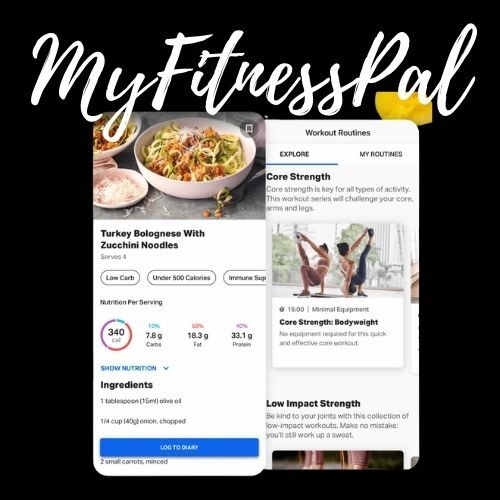 1. 11+ Million Items In Database
MyFitnessPal is one of the most reputable names in the world of dieting and that is why a lot of people consider this as a Noom Diet app alternative.
In general, you are going to gain access to more than 11 million items in the database. This is powerful and ensures you can track everything that you are eating.
2. Complete Food Diary
The diet app helps you keep track of everything that goes into your body.
Not only this, but you also get to maximize the amount of food you are eating as a whole.
The benefits include:
Easier To Hit Your Goals
Everything Is Saved Online
This is a must when it comes to eating the right way and also keeping track of what you are doing.
3. Comprehensive Scanning Features
MyFitnessPal provides complete scanning features. You can easily walk up to a food item, scan it, and then pinpoint how much of it you consumed per serving.
This will then go into the food diary allowing you to see what you ate during the day.
6. Fooducate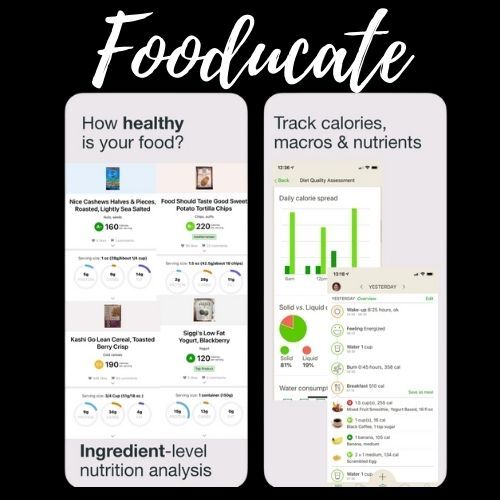 1. Up-To-Date Health Tracking
Health tracking is not just about what you are eating but also how it is impacting your body. This is not going to be an issue when you have Fooducate on your side.
The diet app is all about making things as easy as they need to be when you want to track different elements of your health.
2. Real-Time Food Tracking
You are also going to get the chance to track the foods you are consuming during the day. These are going to be recorded in the online diary and then you can get to see what you are eating and how much of it you should be eating.
The benefits include:
Easy To Manage
All Types Of Foods In One Place
This is pertinent information for those who want to ensure they are eating the right way.
3. Large Online Community
The online community is exceptional. You are going to get to chat with members that are on a similar journey to yours and that can be ideal when attempting to fine-tune different parts of your diet.
The community is fresh, engaging, and will ensure you are always learning something.
7. MyNetDiary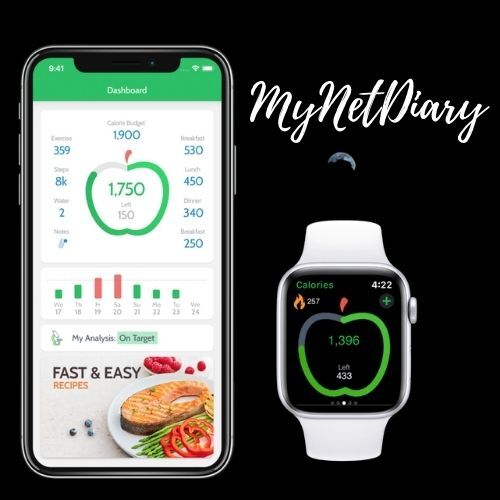 1. Digital Coaching
It all starts with the digital coaching you are going to get with a certified specialist. This will be a great way to set a strong foundation for your diet.
With constant advice, you will learn a lot about your body and what it needs to eat the right way.
2. Ongoing Dietary Insights
It is always important to learn as you go and this includes anything related to your diet. You will want as many insights as possible and that won't be a concern when it comes to starting here.
The benefits include:
Constant Tips and Tricks
Ideal for All Types Of Goals
You will love dieting and it will go a long way in helping pinpoint what you need to optimize your health.
3. Medication Tracking
Are you taking medications during the day?
YOU MAY ALSO LIKE: How long does Noom take to see results?
A lot of diet apps don't account for this even though it is important. With this diet app, you can track your medications too allowing everything to be managed in one app.
8. Nutracheck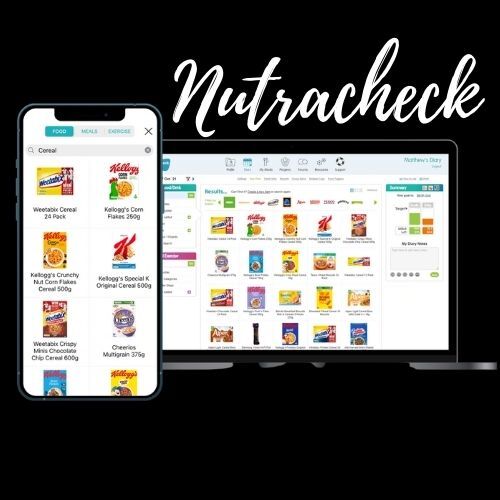 1. Complete Activity Tracker
Nutracheck does an incredible job of tracking activity. This includes any type of exercise you are doing and then implementing information to pinpoint how it is impacting your overall goals.
This is the best way to learn more about what your daily habits are bringing to the table when it comes to losing weight or staying fit.
2. Online Community
The online community is powerful and it is something you are going to fall in love with as soon as you join in on the fun.
The benefits include:
Constant Support
Never Feel Alone Again
The members are a lot of fun to be around and you are going to learn a lot.
3. Nutrient Tracking
It is critical to understand more about what it takes to eat the right way and that includes the types of nutrients that are going into your body.
You don't want to eat the wrong types of nutrients and you won't have to when you are using this app. It offers continuous nutrient tracking to teach you more about what works and what does not.
9. MyPlate from Livestrong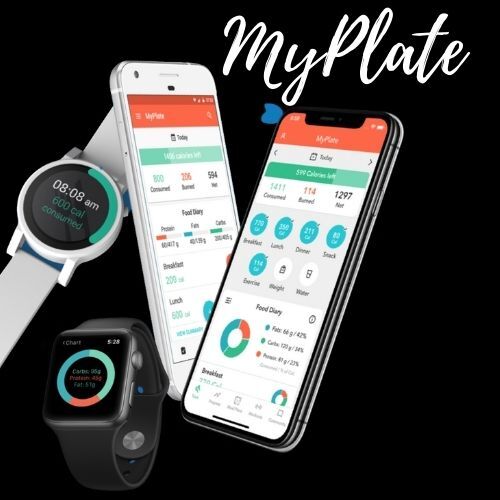 1. Daily Nutrition Charts
The nutrition charts are a fascinating feature and something that will make you want to keep using this diet app as soon as you put it to the test.
The idea behind the nutrition charts is to break everything down into manageable insights.
You will learn a lot about what to eat, how to eat, and what is required to get more out of the food you are putting into your body.
This is the type of information that is powerful and will help you fine-tune your intake.
2. Breakdown of Nutrients
A lot of people never realize the type of nutrients they are eating and how it breaks down when a 24-hour cycle is done.
For the most part, people have a general idea but that is not enough.
LiveStrong goes the extra mile by providing information regarding the type of nutrients you are eating and how much of each nutrient you are getting based on your tracking history.
The benefits include:
Helps Refine Your Diet
Easier To Analyze Mistakes
This is information that will let you know where you are missing out and what type of adjustments will make a difference in your dietary intake.
3. Quick Tracking
The tracking that is available through this diet app will stand out. You are going to appreciate being able to go through the database and quickly set up different food items based on what you are eating during the day.
This simplifies the process and allows you to focus on living a healthier lifestyle.
This is a major advantage when it comes to MyPlate because they know time is key and an important part of the process.
Tips for Picking the Best Diet App for You
1. Know Your Goals
The main detail to account for would be your vision when it comes to dieting. You will want to ensure you are learning more about what it takes to eat the right way and what you are not doing right.
By having goals, you are going to get better at pinpointing what works and what does not.
YOU MAY ALSO LIKE: Can You Trust Noom?
A lot of people don't do this and that is what holds them back. You want to know your goals and then use them as a launching pad when it is time to find a good diet app.
2. Consider Usability
It is never a good idea to go with an app just because the list of features looks amazing. Yes, the features are critical to how well a diet app does when you put it to the test but that is just one aspect to account for.
You will also want to think about the usability of something like this.
The reasons include:
Overall Efficiency
Focus On The Impact On Your Health
If an app doesn't have a good user interface, it is not going to be effective in helping. You are going to struggle and it will get confusing too.
Look to keep things simple and make sure you are only going with an app that is proven to work well in all types of situations and isn't going to get in your way.
3. Set a Budget
The one thing you are going to want to do is set a budget. A lot of people don't do this and that holds them back.
You will need to know how much money can be spent on something like this. Are you looking for a basic option that is going to cost little and is going to offer a decent amount of features or do you want it all when using the diet app?
These are questions that only you can answer when the process begins and it's best to set a number down before getting started.
Summary
When it comes to finding alternatives to the Noom Diet app, these are the ones that are going to stand out. It all comes down to figuring out what you need and what you expect when using a diet app.
Whether it is constant tracking, a large database, or something easy to integrate with your device, it has to start with one of these options.
These are the best diet apps on the market and there is one that will work for your situation.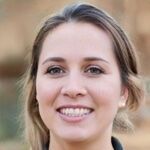 Latest posts by Megan Ayala
(see all)