Written by Megan Ayala. Last Updated: January 10, 2023
Noom vs. MyFitnessPal – which app works best?
Well, leading a healthy lifestyle requires hard work, commitment, and the ability to track your diet.
While some prefer manual methods for tracking calories and nutrients, why not make use of a full-fledged diet app?
Those wanting to eat right can now take advantage of leading diet apps such as Noom and MyFitnessPal to ensure they're on the right path.
Here's a detailed comparison of the two apps, how they work, and which one is better.
Noom Overview
1-on-1 Health Coaching

New Approach to Weight Loss

Comprehensive Support System


Learn Foods to Eat & What to Avoid

Awesome Community

Top-Rated App

7-Day Trial Available
Some Plans are Expensive

Requires Dedication to Reach Goals
Noom is a specialized health app for maintaining a healthy lifestyle and eating the right way.
It's been designed by a team of qualified behavioral psychologists and offers a way to lose weight without starving and/or taking extreme measures [1]. The app provides a multitude of targeted features to help users on their weight loss journey.
These features include:
Comprehensive Food Tracking Using the Built-in Database
Customized Calorie Breakdown Based on Lifestyle
One-on-One Health Coaching by Noom Professionals
Complete Logging of Exercise, Blood Pressure, Weight, and Blood Sugar
Ongoing Access to Articles and Quizzes
Engaging Community
This all-encompassing app offers a unique way to lose weight without cutting corners or making mistakes.
MyFitnessPal Overview
User-Friendly App

Huge Food Database

Learn Mindful Eating Habits

Set Calorie & Fitness Goals

Top-Rated App

Free Version Available
Can Be Time Consuming

Could Have Better Strength Training Component
MyFitnessPal is a comprehensive exercise and fitness app designed to assist with calorie tracking and general dietary record-keeping [2].
The app has been designed by certified professionals and analyzes various details including vitamins, nutrients, calories, and more.
MyFitnessPal can also assess specific entries and pinpoint potential weak points in a user's dietary intake.
The app comes along with a set of bonuses including the HelloHealthy blog, which is jam-packed with several recipes, health tips, and workouts.
This enables users to easily sync with other activity tracking devices such as the Polar Loop or Fitbit. As a result, the data can then be recorded directly onto MyFitnessPal including details such as activity time, calories burned, and the number of steps taken per day.
RELATED READING: MyFitness Pal Review
MyFitnessPal comes with several high-quality features.
These features include:
Built-in Calorie Counter
Large Database of Foods and Beverages
350+ Exercises for All Ages and Body Types
Real-Time News Feed for Community Updates
Barcode Scanning for Accurate Record keeping
Detailed Fitness Reports
MyFitnessPal is an all-in-one health app and includes a specialized community section for users to add friends, share recipes, and continue to progress by motivating each other.
Coaching Comparison: Which One is Better?
Let's begin with the coaching options for those wanting professional guidance while losing weight.
In general, Noom is the only one with specialized coaching set up to assist users. While MyFitnessPal hasn't ventured down this path and doesn't have a focused coaching setup beyond allowing members to help each other on the app.
With Noom, users get the opportunity to sign up for one-on-one coaching through the health app. This coaching allows users to ask personalized questions based on their current diet, weight loss goals, and general meal plan.
RELATED READING: Noom Diet App Review and Cost Breakdown
This information can be priceless when it is time to make adjustments and continue progressing towards your weight loss goals.
The coaches take their time in analyzing what the user is requesting and will then offer qualified tips based on the information. This is something Noom does well and it illustrates the quality this type of coaching has to offer.
Without a doubt, Noom takes this one by a landslide.
Community Comparison
Both Noom and MyFitnessPal have large communities and continue to remain in the upper echelon of health and fitness apps. However, it's important to look at the finer details to understand which one stands out more.
Beginning with Noom, it is an app with a focused community of users, which are always ready to assist. This can go a long way in offering consistent motivation when it is time to shed weight and make sure it stays off.
There's a sense of community from the moment a person turns on the app and starts using it.
Noom's community is all about focusing on the bad habits a person develops. Since it was developed by behavioral psychologists, there's a continued emphasis on understanding how the brain works and what hinders users from progressing towards their weight loss goals.
Using this scientific information, they have built a comprehensive community to ensure people push forward and do well.
They even include quizzes to learn more about the user to shape how they interact with the community.
On the other hand, MyFitnessPal also has a terrific community with millions of users but it's a generic forum style setup. This makes it difficult to interact at a personalized level and most of the responses are based on luck.
This isn't as unique as Noom's setup, which is customized down to the last detail.
In the end, Noom is the winner when it comes to having a strong, helpful community of users.
Calorie and Activity Tracking Comparison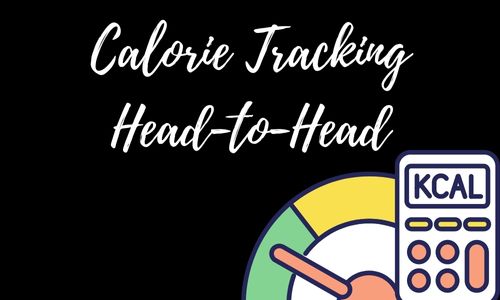 This is one of the bigger selling points both Noom and MyFitnessPal have and it's important to analyze them in this comparison.
With Noom, users get the opportunity to quickly scan and log their meals within seconds. The app comes with what is called a "log your meals" feature, which can help categorize different meals including when they were consumed.
The app also does a good job of allowing users to search for different types of foods and find relevant nutritional information about them.
The database is extensive, which makes calorie tracking a breeze. The accuracy is impressive whether it's calorie or activity tracking and it's something the average user can rely on throughout the day.
Their nutritional details are constantly updated and do deliver value over the long-term.
For MyFitnessPal, their calorie and activity tracking is good. They have simplified the setup and made it a straightforward process. You can quickly scan the barcode and make sure the meal's nutritional information is recorded in a digital journal.
They tend to have a large database and it offers relatively accurate information both for foods and exercises.
In the end, Noom is slightly better because it has a far more accurate, up-to-date database. This is essential when you start playing around with different meals and want to know the exact calorie count throughout the day.
MyFitnessPal can slip up from time to time in this regard, which makes it lose a point.
Food Database Head-to-Head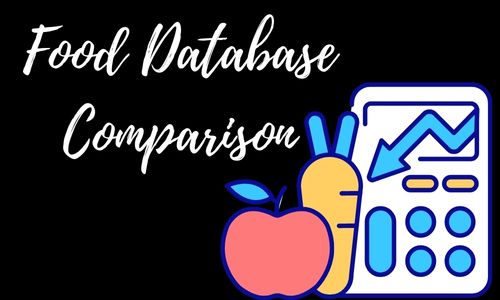 The databases for both of these health apps are impressive and deserve praise.
The companies behind them have taken their time to branch out and build comprehensive databases worth using.
These databases include some of the more rare items a person wouldn't even think about unless they went out of their way to consume those foods.
Having something as unique and useful as this is always nice.
With Noom, the food database is impressive and comes equipped with a fascinating search feature.
This allows users to play around with the settings to make sure they get all relevant information about their foods in one place.
The database is well-integrated with the rest of its features, which is essential when it is time to keep a digital journal. You want to keep an eye on your daily progress and this database helps big time.
With MyFitnessPal, the database is just as unique and impressive. It offers a multitude of different products and you can easily search through them one by one if that's what you want to do.
The depth of information is exceptional and makes it easier to keep a digital journal without having to think twice.
In this case, Noom wins out because it has a larger, more up-to-date database compared to MyFitnessPal.
RELATED READING: Noom's Food List: Red, Yellow, Green
App Compare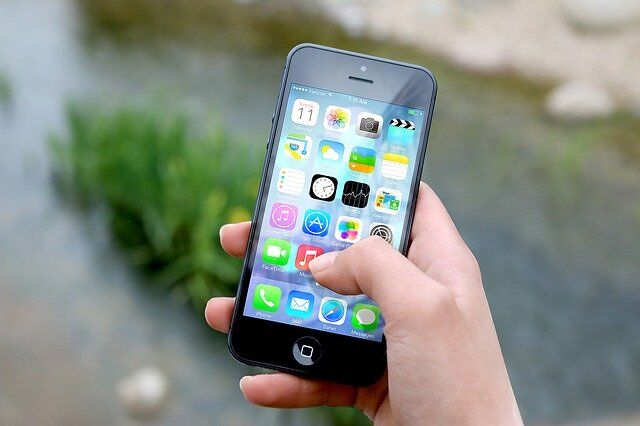 This is one of those requirements users will have as soon as they turn on the health app and start using it.
With Noom, the app does offer a tremendous amount of depth and information, which is key when it is time to start logging food entries throughout the day.
It doesn't take long to do so and the search feature is great. Users can also toggle through different informational details such as calories, blood pressure, exercises, weight, and blood sugar levels depending on what's important to them.
All of this information is easy to access and is well-integrated into the app's main setup.
The only problem with this app has to do with the connectivity problems. It doesn't work as well as it should with the Fitbit or the Polar Loop. For users of those activity trackers, this can become a hindrance after a while.
On the other hand, MyFitnessPal is all about user-friendliness and has hit a home run in this regard. The app is easy to use, sleek, and simply looks the part when it comes to new-age health apps. It has everything the average user wants while logging meals, exercises, and other relevant information about their daily activities.
The barcode scanner is reactive and doesn't take a long time to log new entries. This is wonderful when it comes to syncing the large database and what's being scanned.
While both health apps are user-friendly, the edge has to go to MyFitnessPal here.
Pricing Head to Head
These are two different apps when it comes to their payment structure.
Noom Pricing Options
With Noom, users are expected to pay a set fee, which provides them with access to the app's main features. However, for those wanting to simply log their meals and count steps, it's okay to use the free version. The free version isn't as detailed but it does work well in doing the basics as a modern health app for losing weight.
If you want to go with the premium version then it is going to come at a cost.
Noom offers several packages:
Monthly – $59
2 Months – $49.50
4 Months – $32.25
Users are also welcome to sign up for the 7-day free trial as a way to get their feet wet and learn how the app works.
MyFitnessPal Pricing
With MyFitnessPal, users can go with the free or paid versions depending on their requirements.
The free version offers basic logging options and does come power-packed with some of the company's leading scanning features. The subscription package is set at $9.99 per month or $49.99 per year.
For the paid version, users get additional features such as food analysis, nutrient dashboard, daily exercise calorie goals, calorie goals by meal, nutrient breakdown, and more.
In this case, both of the health apps offer something unique and it's more about what a person wants to go with. It's recommended to use the free version and see how it works before investing in the paid version of either app.
Final Verdict: The Winner is?
Now it's time to take all of this information and see which one stands out.
Both of these health apps are outstanding and deserve to be at the top of the industry for what they have to offer.
If the goal is to lose weight, you can't go wrong with either app and it becomes a matter of deciding what works best for your situation. Losing weight isn't easy and the right health app is going to make a difference.
Noom tends to do well because it has amazing support, one-on-one coaching, and a great food database.
These features are essential when it is time to go with the best possible health app on the market right now. Noom is also in tune with the psychological aspect of weight loss, which MyFitnessPal doesn't spend a lot of time diving into.
This is an added detail that pushes Noom ahead in this comparison.
Being able to reach out to an engaged community or a trained set of coaches can make all the difference in the world. This is something Noom has continued to work on over the years and it truly adds to their setup.
It makes all of their logging and scanning features stand out due to the level of personalization on offer. This personalization isn't seen through MyFitnessPal even though it does a lot of things right.
If it is time to go with the best health and fitness app then Noom is the way to go.
Cited Sources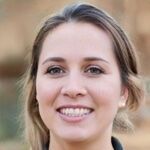 Latest posts by Megan Ayala
(see all)