Written by Megan Ayala. Last Updated: January 10, 2023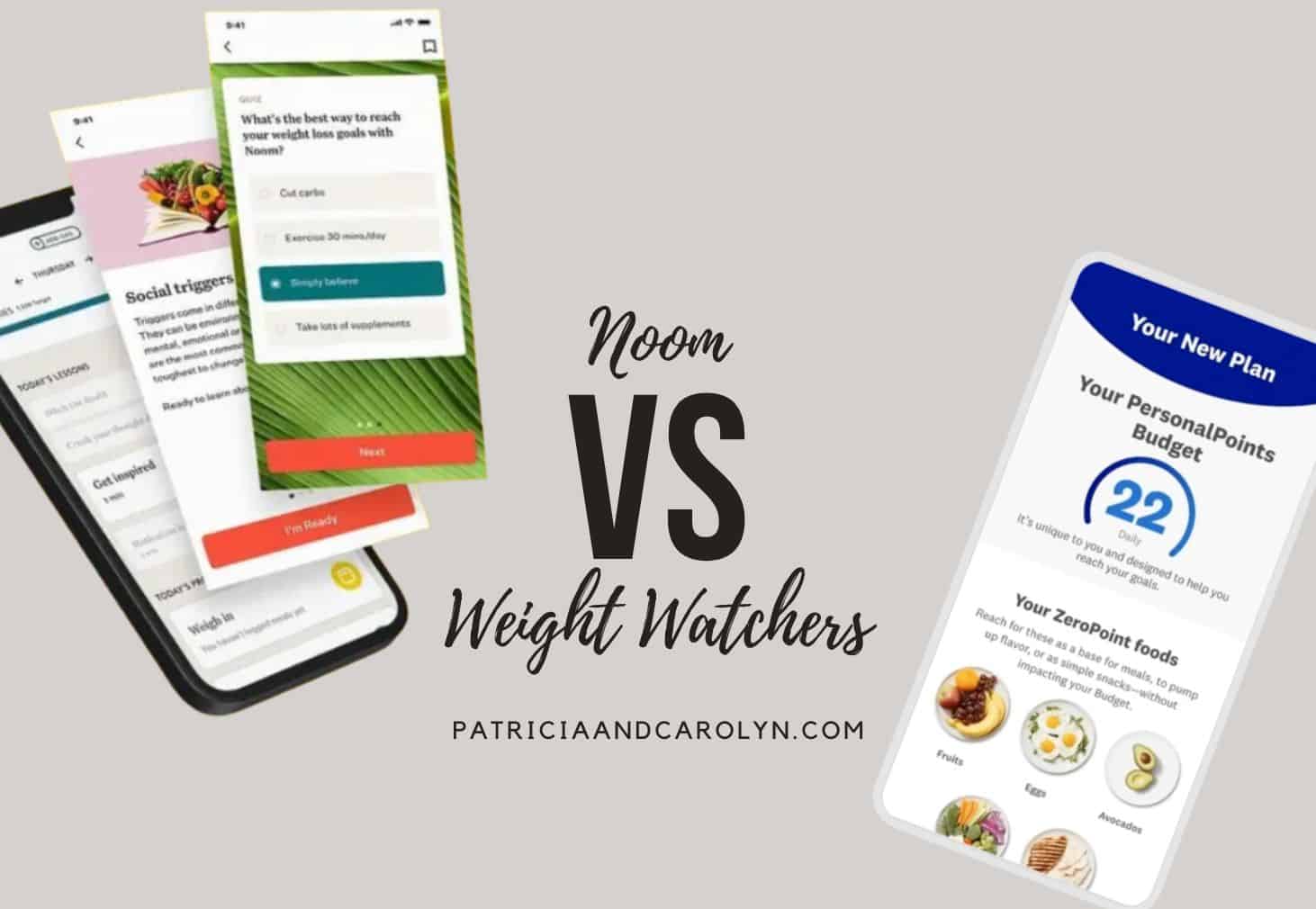 Noom vs. Weight Watchers (WW) – which diet app works best? Well, when it comes to losing weight, there is no one-sized-fits-all solution. What works great for one person, may not be the best option for the next.
Noom and Weight Watchers are two of the most well-known names in the business, but each diet offers something different. So while Noom may be the perfect choice you, Weight Watchers may be the better choice for someone else.
In this comparison, we're going to help you decide if Noom or WW is the better diet app for you.
If you've been wondering which of these weight loss programs was the better fit for you, by the end of this article, you'll hopefully have some answers.
Biggest Differences Between Weight Watchers vs Noom
Points vs. Changing Your Habits: Noom has more of a psychological focus than WW. Their aim is to change your behaviors and habits. By learning new, healthy habits, they say you have a better shot at keeping the weight off permanently. WW, on the other hand, uses a points-based system at the core of their program. They also work to change your habits, by the approach is different than what Noom offers.
Coaching: Both Noom and Weight Watchers offer coaching, however, WW only has it on their upper-tier plan. If you sign up for Noom, all of their plans included the coaching option.
In-Person Meetings: WW is almost as famous for their points as they are their meetings, and that's a service they still offer. It's now called "Studio" but it's still an in-person touch that Noom doesn't currently offer.
Price: WW Digital-only plan starts at less than $3 per week, which makes it the cheaper option than Noom. If you opt for Noom's yearly plan, then it brings it down to about $3 per week, too, but you have to commit to an entire year of having their service, which doesn't always work for everyone.
1. WW (Weight Watchers)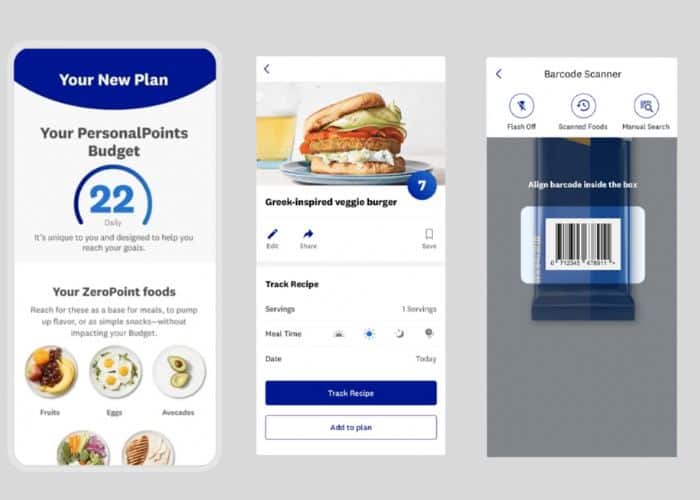 Weight Watchers now goes by myWW, but they still work in much the same way that they did when they first started back in 1963 [1]. It's a weight loss program that focuses on tracking what you eat with their unique points system. What started as a company with a primary focus on weight loss, has now evolved to be a much more well-rounded program, with a renewed focus on overall healthy and wellbeing.
To this end, they even offer things like meditation session via their app.
Here are just a few of the other features WW brings to the table:
How it Works
Use WW for Mostly Everything
Use SmartPoints to Track Foods and Exercise
New FreeStyle System Has 200+ ZeroPoint Foods
Join the Exclusive WW Community
Option of Attending Wellness Workshops
Option of Working 1 on 1 with a Wellness Coach
Three Plans to Pick From
Pricing Options
WW has three different plans and pricing options to pick from, making them a bit more budget-friendly than Noom. If you go with their Digital plan, you can started for about $2.68 per week.
Customer Reviews
For the most part, Weight Watchers has a pretty solid testimonial base if you dig around the internet. They have a 3.5 out 5-star rating on ConsumerAffairs [2], so pretty decent for the most part.
They also have an A+ rating with the Better Business Bureau.
YOU MAY ALSO LIKE: How Much Weight Can You Lose in 3 Months on myWW?
Most of the complaints seem to be related to people having confusion about the cancellation policy. As a former customer myself, I didn't have any issues when it came time to quit Weight Watchers, so not sure what is causing issues for people.
Either way, here's a very quick look at some good reviews, and some bad ones:
I've been using WW for a month now and have had a very good experience. I've already recommended the service to two friends, one of which said he's signing up this week. The only negative issue I've had is with the App not giving me the same amount of flexibility as using a desktop computer. Not everything shows up on my mobile app that shows up when I use a desktop. I have had to switch to a desktop to track certain things. Other than that issue I've been very happy with WW in the month since I signed up. -Ed, Goodyear, AZ (Verified Reviewer)
WW is a blessing! It is not perfect, but what program out there works better?! I tried MANY and WW is the ONLY program that has worked for me. I am a Lifetime member and planning to attend the workshops as long as I am able. I have never been as healthy as I am now, and WW IS what has helped! It is AMAZING how making 200 foods worth 0 points actually ENCOURAGES one to eat more of what we SHOULD be eating already. -J, Fort Wayne, IN (Verified Reviewer)
Here were some complaints:
My teenage daughter signed up for a free month of WW, and did not realize she had only 5 days to cancel before she would be billed. We called WW on day 7, but they would not let her cancel without paying the $65! cancellation fee. WW should show a lot more flexibility, given these circumstances. They seemed uninterested in helping us and advised us to take it up with our bank. -Gail, New Rochelle, NY (Verified Reviewer)
WW actually took the time to respond to this complaint, and it sounded like they were working towards a resolution, so that's good news for Gail!
Where to Sign Up
If WW sounds like the right program for you, then you can find all of the details you need at their website. Signing up takes just a couple of minutes, and then you simply download the app to get started.
2. Noom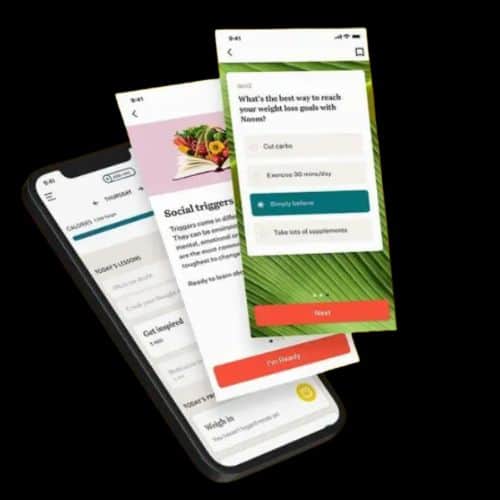 Noom was one of the most popular diets of 2018 [3], and as one of the newer players in the game, they have probably been one of the fastest risers we have seen.
They offer some of the same features that Weight Watchers does, but the core of their program works in different way. You don't use points to track your food, but they do develop a meal plan for you that is designed to help you lose weight.
To get to your goals, you'll work closely with your Noom Coach to make sure you're staying on track.
How it Works
Complete Diet Profile to Set Goal Weight + Get Timeline for How Long it'll Take to Get There
Get Assigned Your Noom Coach
Connect with the Noom Community
Track Food, Weight, Exercise with Noom App
Learn New, Healthy Habits
Complete Daily Weigh-ins
Use App to Find Tips, Foods, and Much More
Pricing Options
Noom has several pricing plans to pick from, but they all provide access to the same service.
The basically offer different amounts of time that you can purchase at a time. You can choose to go month-to-month, but that's their most expensive option, at about $50 per month.
If you opt for more months at a time, you'll bring the overall price down. The yearly plan, for example, pencils out to about $20 per month.
Customer Reviews
Noom has been a huge hit with customers over the last couple of years, and odds are good that you've seen some before and after stories posted on Instagram.
RELATED: Weight Watchers vs Lose it!
While most people seem to have a good experience with the diet, there have been some verified complaints, but just a few from what we have seen. They are list as "Great" on TrustPilot, with a 4 out of 5-star rating [4]. And that's from more than 10,290 reviewers.
Here were a couple of the positive reviews worth sharing:
Finally! A system which recognizes the whole person is involved in managing weight, and gives me, a science nerd, enough science to back it up, all in one place. Hooray for Noom! -Mary, Verified Order
I was looking for something to help get me excited about getting healthy. Stumbling onto Noom was exactly what I wanted and needed. I immediately got into it, logging my meals and reading the articles and quizzes has helped me believe that I finally found something that will not only help me lose weight but also finally change my habits and to keep it off! -Ian Stone, Verified Order
A lot of the complaints we read seemed to be about the cancellation policy again, and Noom seems quick to address these complaints, in hopes of finding a resolution for the customer.
Here was what one of the reviewers with a bad experience had to say:
I was hoping for more feedback or individualized help. I have literally written "idk"on several forms about goals, etc and there has been no response from my "coach." It is fine but expensive and still just common sense about eating in moderation and exercising. I haven't learned anything groundbreaking. -LM, Verified Order
How to Join
If you think Noom sounds like a good fit for you, then the first thing you'll want to do is fill out your diet profile so they can quickly make a weight loss plan for you – it takes all of 30 seconds to get it done.
Summary: and the Winner is?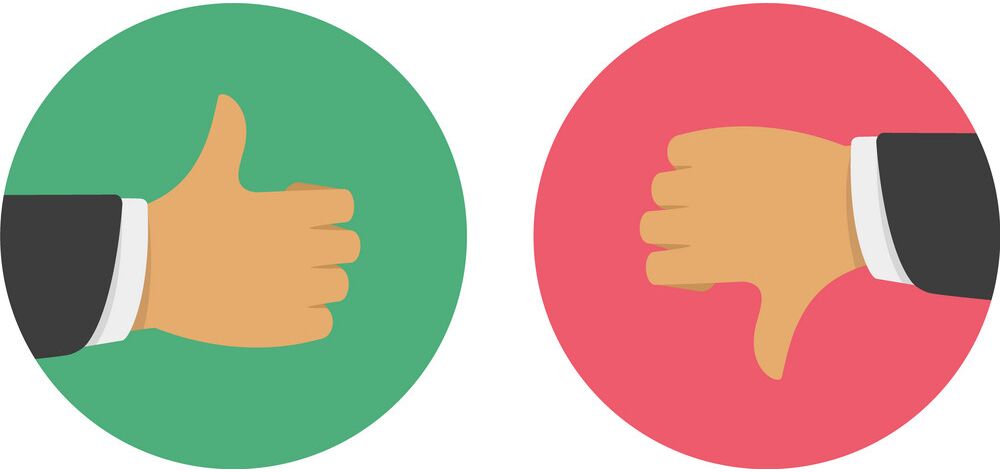 When it comes to picking the best diet for you, that's something you'll have to decide on a personal level [5]. Hopefully after reading our Noom vs. Weight Watchers comparison guide, you have a better idea about which of these diets is going to work best for you.
Each one offers a slightly different approach, but they have both been proven to be beneficial for a lot of people.
My Top Pick?
If I had to go with one, I'd probably say Weight Watchers is my first choice. I like the modern-day approach they use to weight loss, and their coaching service and points system for tracking food are some of the best tools in weight loss.
You can learn more and check out their current deals below:
Citations
Weight Watchers International Inc. History, Funding Universe. Found at http://www.fundinguniverse.com/company-histories/weight-watchers-international-inc-history/
Weight Watchers Reviews, ConsumerAffairs. Found at https://www.consumeraffairs.com/nutrition/weight_watchers.html
Keri Gans, The 10 Most Popular Diets of 2018, According to Google, U.S. News & World Report. Found at https://health.usnews.com/health-news/blogs/eat-run/articles/2019-01-15/the-10-most-popular-diets-of-2018-according-to-google
Noom Reviews, TrustPilot. Found at https://www.trustpilot.com/review/noom.com
Mayo Clinic Staff, Weight loss: Choosing a diet that's right for you, Mayo Clinic. Found at https://www.mayoclinic.org/healthy-lifestyle/weight-loss/in-depth/weight-loss/art-20048466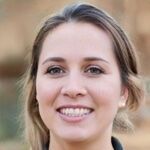 Latest posts by Megan Ayala
(see all)