Written by Megan Ayala. Last Updated: January 10, 2023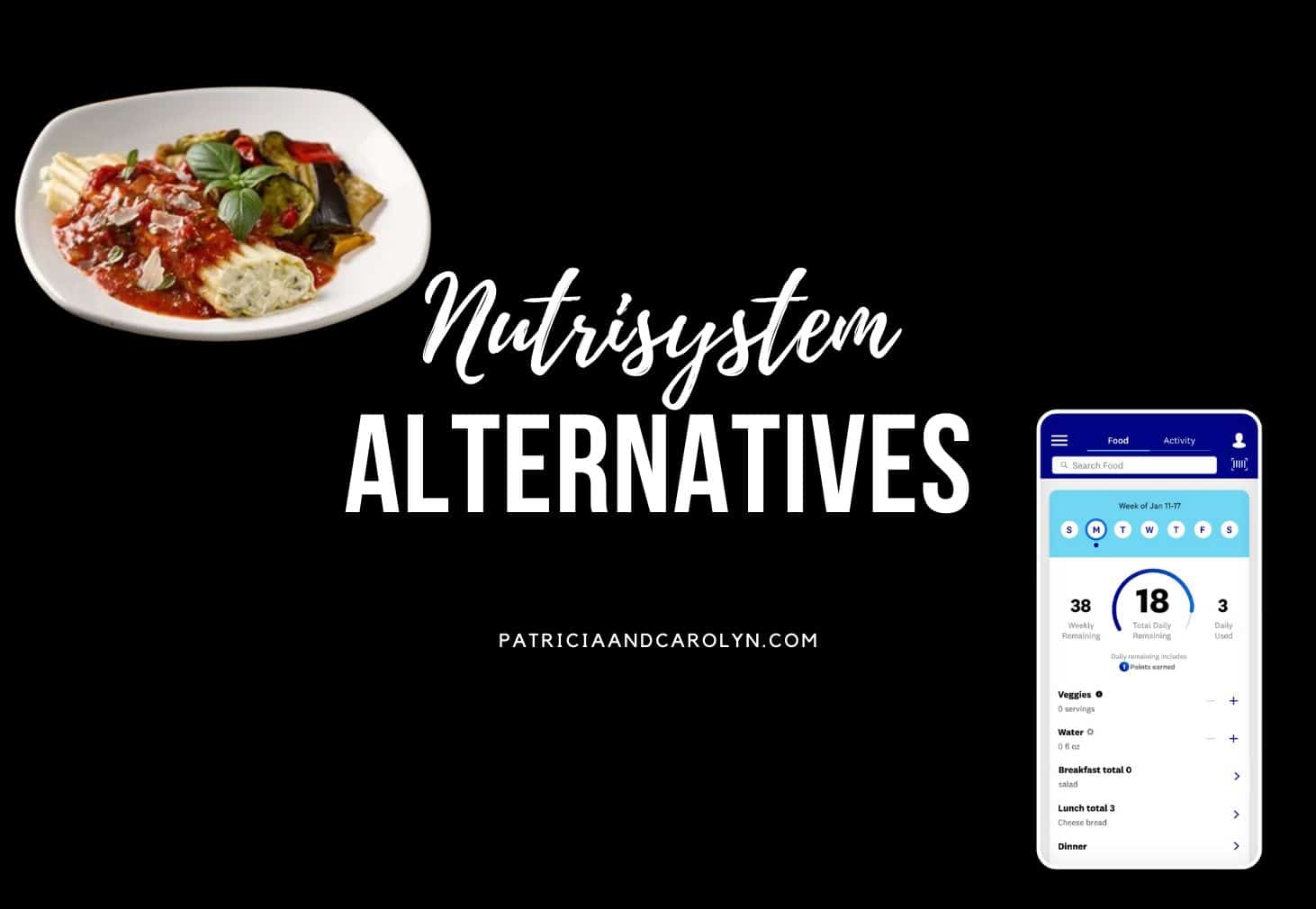 Are you searching for the best Nutrisystem alternatives?
Nutrisystem is undoubtedly an excellent diet plan that has worked for millions of customers for a long time now.
However, this doesn't mean it's always the ideal choice for everyone.
While Nutrisystem offers home-delivered diet meals specifically designed to aid in losing weight, it's not the only diet delivery system on the market.
Nutrisystem shares some similarities with other plans in that you are needed to buy supplemental foods, e.g., fresh fruits and veggies, to go along with your delivered meals.
Still, others offer everything you want but at a comparatively higher cost.
It would be prudent to explore your varied options before committing yourself to a certain diet delivery plan to ensure you're picking the right plan for you.
Top 7 Competitors to the Nutrisystem Diet
To reiterate, Nutrisystem is indeed a popular meal plan out there that has a wide range of diet meal options to assist you in your weight loss journey.
But it's not the only one available since there are numerous diet meal plans such as Nutrisystem that are reported to be equally worthy.
In this article, you'll discover some of the most preferred alternatives to Nutrisystem. You can compare them on different factors to determine the best one.
What are the competitive factors of these top 7 Nutrisystem alternatives? Why are they better than Nutrisystem? How do you pick the right one?
Let's find out.
1. BistroMD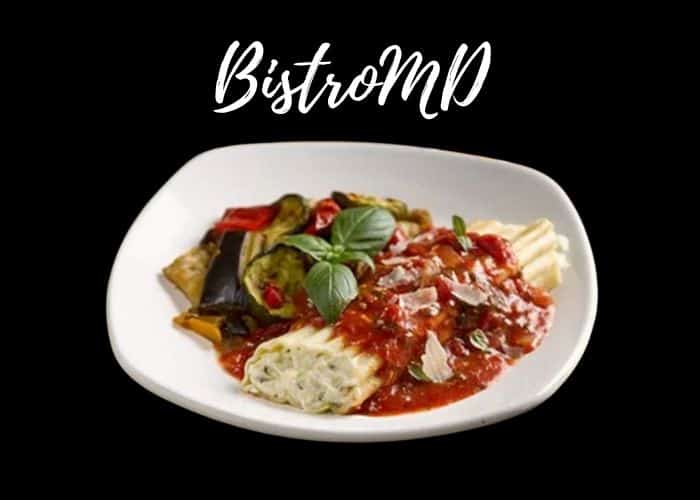 BistroMD (read our review) has dietitian-created meals to assist you to be fit and healthy. The diet program also takes an extra step because all meals are doctor-advised. These doctors work in conjunction with highly trained chefs.
Most users claim that meals are the same as Nutrisystem (i.e.if Nutrisystem utilized fresher ingredients). Although the company is quite similar to Blue Apron, it pays more attention to weight loss-driven meals.
BistroMD is also one of the best Nutrisystem competitors primarily because of the wide selection of meals you have with the program. They offer standard, diabetic, heart-healthy, gluten-free, and menopause plans. Well, this is a perfect option for those who are looking to lose weight but require to personalize it to their specific situation. BistroMD is similar to Diet-to-Go in that the meals are single-serving and flash-frozen.
You can pick five or seven-day plans. The diet program begins at $9.49 per serving, which makes it one of the more costly Nutrisystem alternatives.
Pros
Delicious, flavorful, and savory meals
Provides a Gluten-Free program
More personalized meal planning (non-generic and Doctor recommended)
More flexible weekly payments (unlike monthly payments with Nutrisystem)
Provides a unique Menopause diet program
Cons
Not as many on-the-go choices or snack options
Additional shipping costs (around $19.95 per order)
Some plans can be COSTLIER than Nutrisystem
2. Found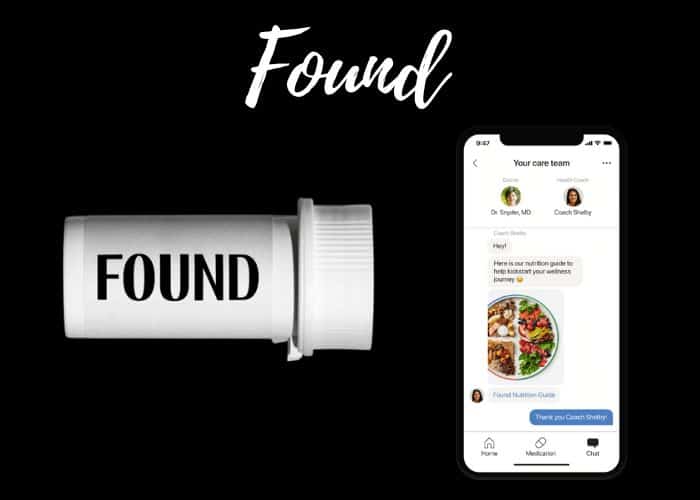 Found Weight Loss (see review) estimates that the process will take a minimum of 6 months.
It generally includes the duration it will take to collect your details, connect you to a health expert, come up with a sustainable diet and workout regime, measure how such adaptations affect you, and then make necessary adjustments.
It's also worth mentioning that this comprehensive procedure may stink for folks who are looking to see results as soon as now.
But, as the Romans who certainly didn't build their great city in a day often said, Rome was NOT built in a day.
In other words, it takes time to create healthy eating, exercise, and sleeping habits.
For this reason, Found Weight Loss needs to calculate how the prescriptions you might have started using through their services generally affect you.
It often takes medications several weeks to start making noticeable changes, and this is why they have such an extended consultation period.
If you'd like to try the Found Weight Loss plan, it will cost you around $99 to $149 per month. It's worth noting that the price discrepancy is because of plan lengths, coaching services, and required medications.
Found Weight Loss accounts for all the possible elements that contribute to a person's health to come up with long-term healthy living plans for their customers. That means that even folks whose fitness goals aren't the usual"lose 40 lbs by the summer" can benefit from this brand.
Found Weight Loss makes only one hard recommendation, which is that their Rx Path plan is for those with a BMI that exceeds 30.
It's already difficult to assess one's weight using BMI because it isn't the most accurate measurement.
However, this suggestion characterizes the Found Weight Loss Rx Path as a diet plan that's being specifically designed for people at the highest risk of acquiring weight-related health complications.
Pros
Offers regular accountability and support
Supports sustainable weight loss
30-day money-back guarantee
Cons
Some plans require a prescription
May be considered costly for some
Learn more and Get Found's Best Price
3. Factor Meals
Factor Meals delivery service primarily aims at delivering food with the right nutrition and balance based on the customer's diet preference, such as keto, gluten-free, low-carb, paleo, and much more.
With all the hassle and stress you endure in a day, you must also eat healthy to stay in great shape both mentally and physically.
Factor meal service focuses on offering the customers fresh ingredients and meals balancing taste right at your doorstep.
If you rely on other individuals when it comes to your food, then you must be getting delicious food from the best quality source.
The company ensures their customers receive their food exactly how they desired it.
Whether you're under any food restriction or dieting, Factor Meals will personalize your entire meal plan based on your preferences, ensuring high-quality and improved taste.
So, how do they work?
Factor Meals allows a wide range of options for their customers. Simply put, you can create your entire meal plan based on your specific preference.
They provide their customers with food for varied goal orientations, such as vegan meals, keto meals, limited calorie meals, and much more.
If you've tried Factor Meals before, then you already know that they have an easy ordering process.
And if you are still uncertain, the company also enables free consultancy with professionals to help you come up with your meal plans/ menus for breakfast, lunch, dinner, etc.
As opposed to other meal delivery programs, the factor meal delivery service prioritizes its client's preferences over anything else.
The company ensures that they offer you a meal full of nutrition, quality, and taste.
You can either create your meal plan or allow them to make your meal plans by offering the required information.
Typically, you can choose your set of meals by visiting their website and selecting from the vast variety of items. You may also create your online account to subscribe to a particular meal plan.
It's entirely up to you if you'd like to get your order individually or for several weeks, months, etc.
Pros
Accommodates specific dietary requirements
No preservatives or additives
Fresh ingredients only
Great variety of foods to pick from
Cons
A bit pricier than some alternatives
Not possible to choose the delivery day
4. G-Plans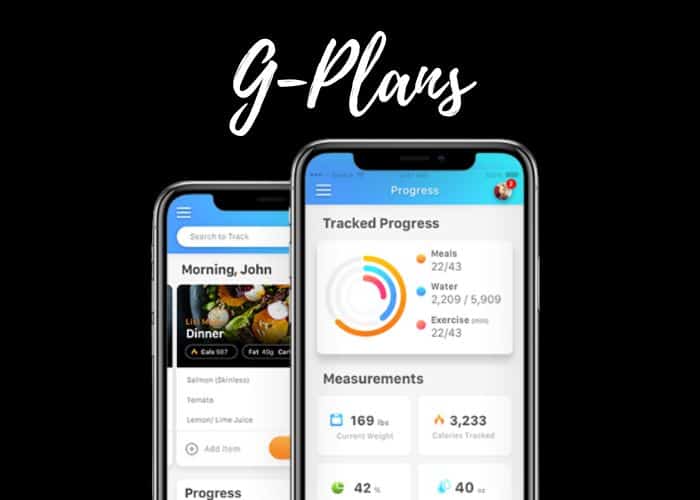 Because we're all different, customized plans should be highly effective compared to general ones, right? From a base level, this meal service program sounds like it makes sense.
But, let's find that out in this brief G-Plans review.
Keep reading.
The first step? Completing the 30-second quiz, which is super easy and free.
Asking general questions about your habits and body, you'll let them know more about your body type, cravings, and sleep.
One of the most crucial features that customers love about G-Plans is that even though the service's ultimate goal is weight loss, it will never suggest that you lose any more pounds than is healthy for you.
It's safe to say that this guideline is unlike numerous other services out there that don't have limitations around goals.
G-Plans then asks about your health and background and gets to know your specific goals.
An example of a question you'll come across is, "How ready are you to achieve your goal?" before you get to input your preferences for carbs, protein, and fruits.
Most customers claim that the questions were reassuring and understanding. Some remember feeling as if they were consulting with a nutritionist during the process.
It's also safe to say that this level of care is something that not most diet plan quizzes give.
Once you complete your quiz, G-Plans will then send you your results along with more information about the next steps. Once you receive the email and choose to sign up, Dr. Philip Goglia (founder) and his team will analyze your information to come up with a plan.
After signing up for your plan, what's the next thing? The hard part is over, and all you have to do is continue with your plan and monitor your food via the app. It's worth noting that plans change every 7 days depending on your results.
Generally, G-Plans attributes its success to metabolic typing. These three metabolic types include:
Fat & Protein efficient
Carbohydrate efficient
Dual efficient
Your specific type identifies your body's ideal intake of (protein, carbs, or fat) macro levels. Assisting you to become highly metabolically efficient, your personalized program will work with your body and provide it with what it requires to correctly burn fuel and turn it into energy.
Your unique plan will soon change to match the needs of your system. Although your metabolic type won't particularly change, you might have to eat less or more based on your results.
So, who is G-Plans ideal for?
It's an excellent choice for people who are tired of one-size-fits-all diet programs or haven't had success with different restrictive diets.
Looking at losing weight from a metabolic angle, the meal service establishes your metabolic type and works with you to come up with a plan that suits your specific needs.
Being a personalized approach to weight loss, it's one that members claim they don't feel hungry on.
The service takes all of the stress off of yourself to create meal plans, makes your plans for you, and provides a useful grocery shopping tool to make it even easier.
Pros
Easy to implement
Considered a healthy and safe way to lose weight
Consistent results win the race
No artificial flavors
Made in the US
Cons
Needs consistency for results
Still requires lifestyle changes
Learn more and get G-Plans best price
5. Optavia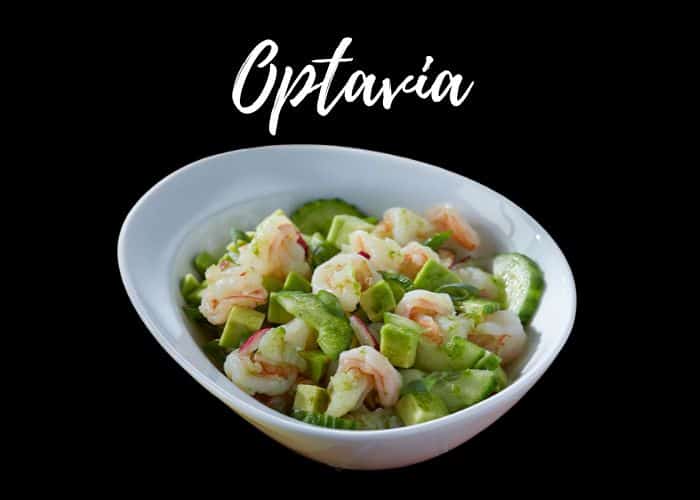 The Optavia diet typically uses meal replacements such as pre-packaged foods, shakes, bars, and other small, portion-controlled meals to allow a calorie deficit and ultimately stimulate weight loss.
The company claims to offer convenience while removing the guesswork from weight loss. The Optavia diet focuses on non-starchy vegetables and lean proteins and highly discourages higher calorie foods such as sweets.
While health professionals advise against using the diet, many customers find it useful.
So, how does it work?
In general, the diet brand depends on meal replacements known as "fuelings." For those who are not familiar with these, fuelings are basically branded products uniquely made to keep you full and satisfied until your next fueling.
Irrespective of which meal plan you pick, you'll be consuming a meal every 2-3 hours, totaling six meals a day. That said, based on your plan, one to three meals will be a dish that you make at home with fresh ingredients.
The diet program also recommends staying away from alcohol, high-calorie condiments, sugary drinks and desserts, whole grains, and starchy vegetables.
Each fueling product consists of around 100 – 150 calories. The brand's minimal-calorie diet has customers consuming around 800 to 1,100 calories daily, based on the plan and the total number of homemade meals.
The USDA's dietary guidelines for adults claim that women should take in 1,600 to 2,400 calories daily, while men should consume 2,200 to 3,200 calories.
Undoubtedly, this calorie deficit is the primary cause of rapid weight loss at the beginning of the diet. Health experts advise a 500-calorie deficit for sustainable, healthy weight loss.
It would also be prudent to always speak with your doctor before making any changes to your diet program to ensure you're eating enough calories.
Pros
Products are backed by scientific research
Multiple avenues for support and general accountability
Enables some customization within that diet
Cons
Dietary restrictions may not work for all individuals
Products are overpriced
Most coaches are not well-trained health specialists
Diet is not sustainable
6. WW (Weight Watchers)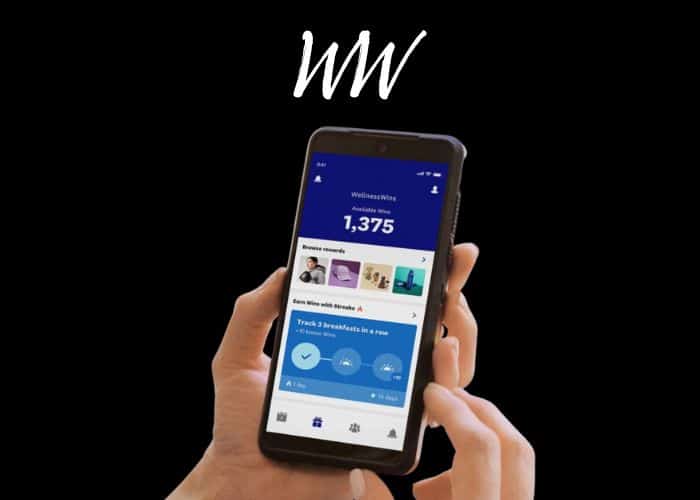 WW (read review) is one of the most preferred Nutrisystem alternatives available. Being around for many years, the company has also hired celebrities like Oprah Winfrey to promote it.
Aside from that, you can get WeightWatchers meals at most grocery stores.
Unfortunately, many don't have meals delivered to their homes.
To stand out, WeightWatchers aims at helping users discover how to make healthy lifestyle decisions. This approach entails things such as portion control and sticking to a healthy diet to hit your fitness goals.
The exciting part is that no food is off-limits because WeightWatchers allows more flexibility with its points-based approach to dieting.
It allows users to complement meals with low-calorie ingredients and lean protein to achieve a well-balanced diet.
Furthermore, the company offers local meetings to interact with others and share in your cumulative weight-loss goals.
In case you find this approach too personal, WeightWatchers has enough online resources and professional coaching to help you achieve your goals.
Cost begins at $3.30 weekly to use its app. It will cost you $4.23 for a guided approach, and $5.96 weekly if you'd like to attend face-to-face group meetings. And of course, this is in addition to costs associated with buying meals at the store.
Pros
One of the most budget-friendly diet plans
Aims to help you have consistent weight loss
Offers both virtual and in-person coaching
You can eat what you want
Cons
Freedom of eating anything can breed too much of a challenge with hitting your goals
Counting points is quite tedious
Learn more and get WW best price
7. Diet-to-Go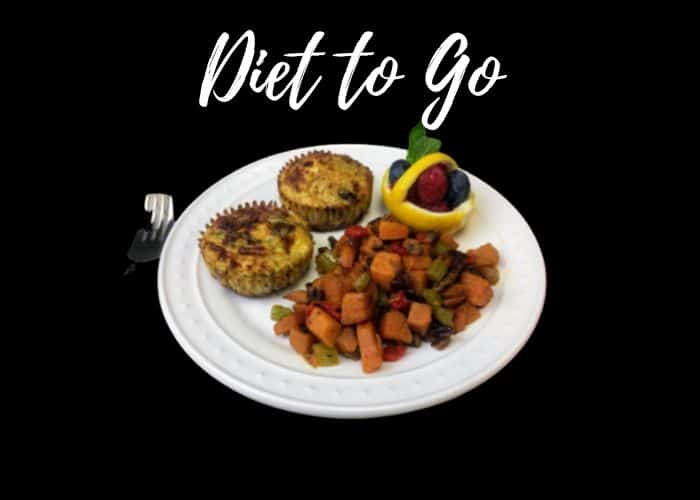 Quite frankly, one major setback of weight loss brands like Nutrisystem is that most don't focus on encouraging you to eat a ton of vegetables.
If vegetable-heavy personalized meals are your favorite, Diet-to-Go is the best meal delivery service for you!
The company personalizes each meal to your specific weight-loss goals. Everything usually comes pre-measured for you, this includes the number of calories in every meal.
There's no doubt that these heat-and-eat meals generally make it easy to manage your eating, especially if you have a tight schedule.
The Diet-to-Go system provides three meal types.
They include diabetic-friendly, low-fat, and low-carb meal options. Plans differ on the number of meals you get, which is 10-21 meals per week.
At last check weren't offering free shipping. Their pricing begins at $8.90 per serving, which makes it a bit costlier.
You can pick either five-day plans or consider using their meals seven days per week.
Pros
Meals rich in whole foods and vegetables
Personalized meals
Wide variety of meal options
Meals created by nutrition experts
You have a minimum of five weeks between meals to restrict repeats
Offers delivery service to your doorstep
Cons
More expensive than other options
Only provides weekly delivery
Learn more and get Diet to Go's best price
Tips for Picking the Right Diet Plan For You
With all these options, it can be challenging to pick the right one. Choosing the best diet is all about determining your budget, whether you prefer convenience rather than doing your shopping and whether or not you'll likely enjoy the meals included in the diet.
You have a few questions to ask yourself, like "Is meal delivery a must?" "Would you prefer apps like WW or G-Plans?" Different factors play a role. Here are a few tips to help you:
Choose a diet that's compatible with your specific lifestyle
For a diet to be highly effective, it has to be one you can follow.
Good diets tend to have many similarities
Well, this is quite obvious. Health experts claim that good diets often sound more alike than different.
Consider how your diet affects the planet
If you'd like to align your eating behavior with a healthy planet, then think about your diet's environmental footprint.
Summary
There are many weight loss programs available to help you lose weight.
Reviewing these different companies has shown you how crucial it is to choose one that matches your specific needs and preferences.
Losing substantial weight is never easy. But, with a good diet plan and commitment, you can improve your overall health in a timely fashion.
Good luck!
References: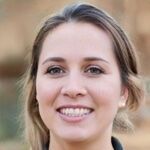 Latest posts by Megan Ayala
(see all)