Written by Megan Ayala. Last Updated: January 10, 2023
In the world of meal delivery diets, some programs have risen to the top of the industry: Jenny Craig and Nutrisystem are two of them, so it's natural that folks want to know how the two stack up against each other.
While both Nutrisystem and Jenny Craig stand out as two of the best, there are some pretty big differences between the diets, so while one may work great for one person, the other may be the better option for the next.
So, if you've been looking to get the full nitty gritty about Jenny Craig and Nutrisystem, you'll want to keep reading…
Biggest Differences Between Jenny Craig and Nutrisystem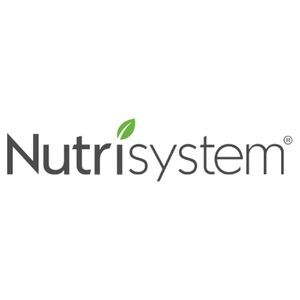 Price: Starts at $9.99 a Day
Menu: 160+ Choices
Coaching: On Demand Coaching
App: Free NuMi App Included
Price: Starts at $13.99 per Day
Menu: 100+ Menu Items
Coaching: 1-to-1 Coaching
App: Yes
First, let's start with what makes these programs the same: They're both meal delivery diets, meaning you get most of your meals and snacks for the month shipped right to your door.
Of course, you're going to also eat things outside the food they send, like fruits and vegetables, but beyond that, you can expect to get the bulk of your food from either Jenny Craig or Nutrisystem every month.
The best part is, you just eat the food and follow their programs, and you should lose weight.
Now, here's what makes these diets different from each other:
Coaching: Nutrisystem offers access to on-demand diet coaching, while Jenny Craig has you work one-on-one with a consultant.
Food: The food styles differ between programs
Menu: Nutrisystem Has the Larger Menu, with more than 160 options
Price: Nutrisystem is the more affordable option. About $9 a day Compared to about $20 per day for Jenny Craig
Now that we have a better idea about what makes Nutrisystem different from Jenny Craig, let's take a look at both diets in more detail…Then, you can hopefully pick the best option for your weight loss needs.
1. Nutrisystem Features Overview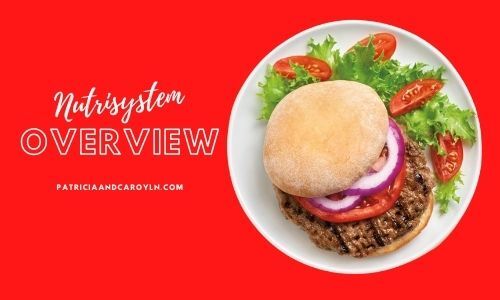 Key Features
Eat 6 Small Meals & Snacks per Day
Diet Consultants Available for Support
Specialty Plans Available: Diabetes, Vegetarian
Easy to Follow Weight Loss Plan
160+ Menu Choices
Chef-Created Meals and Snacks
Built-In Flex Meals Equals More Flexibility
Balanced Nutrition to Put Your Body into Fat-Burning Mode
No Artificial Sweeteners or Flavors
The Most Affordable Meal Delivery Program
Because of everything we've detailed above – and more – Nutrisystem is hands down our number one diet choice. We've had the chance to put a lot of them to the test, and Nutrisystem just works – it's as simple as that.
It also happens to be the cheapest meal delivery program we've reviewed – but the best part is, the low cost of the program doesn't come at the expensive of quality.
You Should Consider Joining Nutrisystem, if…
You Want Great-Tasting Diet Food
You Want the Largest Meal Delivery Diet Menu Available
You Want to Learn How to Keep the Weight Off Permanently
You Want a Plan That's Flexible and Easy to Follow
You Have Special Dietary Needs
You Have 10 LBS our More to Lose
You Want to Lose up to 18 LBS in First Month
You Want to Join a Program That Doesn't Break the Bank
Here's a quick rundown of what Nutrisystem offers:
How to Join: Where to Get the Best Deal
If all of the Nutrisystem features we've detailed above aren't enough to get you on board, I'm not sure what is! If you need some more motivation, then you can check out our more detailed Nutrisystem review here, but if you're ready to join, then…
2. Jenny Craig Features Overview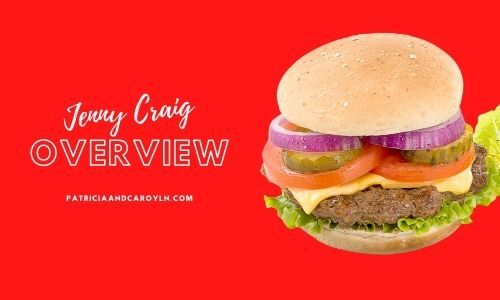 Key Features
Personalized Support: Work 1-to-1 with a JC Coach to Reach Your Goals
Jenny Craig Centers: Many Towns Have Neighborhood Weight Loss Centers
Perfectly Balanced Menu for Safe and Healthy Weight Loss
Eat 6x a Day
Chef-Crafted Premium Food
Nothing Artificial
Lose up to 16 LBS in First Month
Menu for Diabetics
New and Improved Rapid Results Program
Get Started for About $20 per Day
When it comes to personalized support, Jenny Craig is about as good as it gets (read our review). There aren't many meal delivery diet programs that offer one-to-one personal coaching, so if you feel like that's something that you need, then they should probably be your top choice.
There also Jenny Craig Weight Loss Centers located around the United States, so if you have one in your town or nearby, then that could be another deciding factor.
Here's a quick video giving more details about Jenny Craig:
You Should Join Jenny Craig, if…
You Want to Work Directly with a Weight Loss Coach
You Want to Use the Jenny Craig Weight Loss Centers
You Have $20 or More per Day to Spend on Your Diet
You Prefer Their Menu to Nutrisystem's
You Want to Lose up to 16 LBS in Month 1
If you're ready to get started with the Jenny Craig Diet program, then you'll need to head on over to their website to get started.
From there, you can connect with a Jenny Craig weight loss consultant, who can help you create the perfect plan just for you, and set weight loss goals that are realistic and super doable.
Coaching Comparison
While both Nutrisystem and Jenny Craig both offer some form of coaching services with their meal delivery plans, there are some big differences between what each company offers.
Let's dig into both in more detail, so you can get an idea of whether you'd prefer the level of coaching Nutrisystem provides, or if Jenny Craig might be the better fit.
Jenny Craig's Coaching Service
Jenny Craig's dedicated coaching program is what really sets them apart from Nutrisystem. With Jenny Craig you will meet weekly for 1 to 1 sessions with your coach.
It's important to note, however, that this does come at a cost. To access Jenny Craig's one-on-one coaching program you will have to enroll in their Max Up Weight Loss plan, which is their most expensive program starting at about $24 per day.
During these sessions they'll give you personalized weight loss support, individual feedback, and help you with your meal planning.
They're also there to provide you with the encouragement and motivation you'll need to reach your weight loss and/or health goals.
If you one-on-one coaching is something you would benefit from, then Jenny Craig gets the edge in this head-to-head with Nutrisystem, but Nutrisystem has benefited in this area, which we detail below…
Nutrisystem's Diet Coaching
Nutrisystem recently launched a new plan called Complete, that features a more robust coaching component than what they previously offered.
While complete is their most expensive offering, it comes with everything you need for the best chance at success, including Live Coaching that is on-call and available to you 7 days per week. They also provide an online video library that is full of tutorials and tips form their expert team of dietitians.
Nutrisystem also has the NuMi app, which is a great resource for tips and advice that can help you out as well.
Price Compare: Which Service is Cheaper?
While we have more complete pricing details about both Jenny Craig (here) and Nutrisystem (here) elsewhere on the site, we'll give you a quick range of pricing options that you can expect from each of their programs.
This will help you give you a better idea about which option may be the better fit for your budget:
Jenny Craig Pricing Options
Jenny Craig currently offers three main plans for you to pick from:
Simple Meal Plan: Starting at $13.99 per Day
Essential Meal Plan: Starting at $21.99 per Day
Max Up Weight Loss Plan (Their Coaching Program): Starting at $24.21 per Day
As you can see, if you want the Jenny Craig Coaching, it does carry a pretty hefty price tag.
Nutrisystem Pricing Options
Nutrisystem currently offers 4 main plans to get you started:
Basic: Starting at $9.64 per Day
Uniquely Yours: Starting at $10.71 per Day
Uniquely Yours Max+: Starting at $13.21 per Day
Complete: See website for details
When it comes to pricing, Nutrisystem definitely gets the edge here. If you're looking for the most affordable option for getting started, then Nutrisystem Basic is a good plan to start with, or you can select one of their upper tier plans as well if it happens to fit your budget.
Comparison Summary: And the Winner is?
The bottom line is this: Both Jenny Craig and Nutrisystem work great, but each one brings it own set of pros and cons. If you're looking for the most affordable, high-quality diet delivery, then we'd say Nutrisystem is our top choice.
They even offer access to on demand diet counselors, who are there to offer support, tips, and the guidance you need to reach your weight loss goals.
If you want a bit more support, then the one-on-one consulting Jenny Craig provides may be the better choice for you. It's important to remember, though, that their services do come with a much larger price tag.
Nutrisystem plans start at just over $9.99 per day, while Jenny Craig says you can expect to pay about $24 per day for their coaching program.
Considering all of the factors we've outlined above, Nutrisystem is our first choice because of the quality, menu-variety, support, and affordability.
If you think you're ready for Nutrisystem, you can get their current sales below:
---
Citations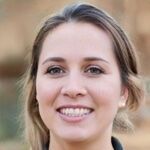 Latest posts by Megan Ayala
(see all)