Disclaimer: PatriciaandCarolyn.com is a reader-supported site. We may earn a commission if you click links on this site and make a purchase.
Written by Megan Ayala. Last Updated: July 17, 2023
Are you searching for a new diet plan?
Perhaps you've considered the GOLO diet. Since you can find many different options available, it can be hard to determine whether you're doing the right thing for your body. An ideal diet should encourage you to consume a wide selection of foods without much restriction on any specific food group. It also needs to allow sufficient calories so that you don't end up losing weight too fast.
The GOLO diet mostly checks those boxes and more. It offers a healthy and balanced option for those looking to improve their health/ wellness while losing weight.
The diet also comes with a supplement that you pay for. And this can be a red flag for some. However, all things considered, this GOLO diet is quite a simple diet that most folks can adopt without complications or difficulties. And because it isn't too restrictive or exotic, it's also pretty sustainable.
Are you thinking of trying the GOLO diet? Does it help with weight loss? Read our full Golo Review to get all the details you've been looking for.
What Is the GOLO Diet?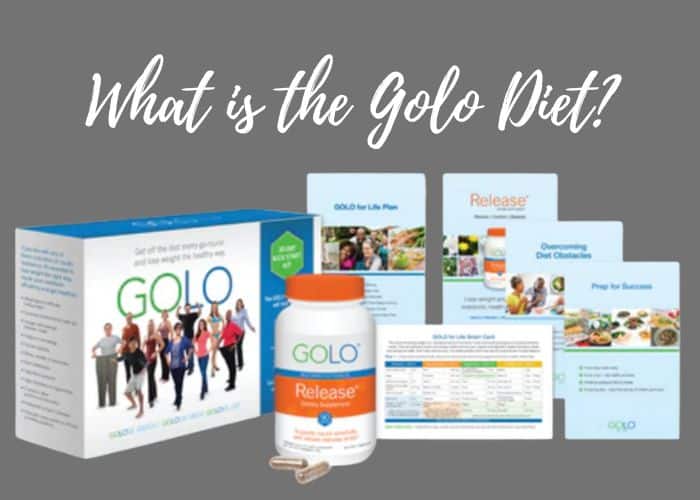 First, GOLO doesn't seem to be an acronym for anything. It is simply a catchy term that the website uses to encourage you to "Go Lose Weight" or "Go Love Your Life." Research also shows that it might derive its name from the Greek word for "good life." So, what is this diet?
The GOLO Diet aims at regulating insulin levels to ultimately help promote weight loss. The diet's website claims that its team of developers, which consists of researchers, doctors, and pharmacists, formulated this diet to aid balance hormone levels, boost metabolism, and promote consistent and sustainable weight loss.
The concept originates from studies that have proven that a low glycemic diet — consisting of foods that don't spike insulin levels or blood sugar— may help with weight management, metabolism, and fat burning.
The creators of this popular diet claim that you can consume 20–30% more food than on traditional weight-loss diets. Primarily, this is by enhancing your metabolism and prioritizing healthier choices instead of counting calories or restricting consumption.
Furthermore, the plan promotes a supplement known as GOLO Release (read review). It typically comprises a wide range of minerals and plant extracts that supposedly help control blood sugar levels, reduce energy, and minimize cravings and hunger.
Each purchase is also accompanied by the GOLO Rescue Plan. It is a guidebook that focuses on teaching you how to create balanced and nutrient-dense meals with your favorite foods— depending on your specific metabolic rate.
Additionally, membership provides you with access to an online community. It usually includes free meal plans, discounted products, health assessments, and support from online coaches.
How Does It Work?
Based on their plan, GOLO highlights that you "stop dieting." In reality, you simply take Release. The company promises that this supplement helps regulate insulin, which prods your body to lose weight without restrictive eating or calorie counting. Like most diets you'll come across, there are a few recommended foods—as well as some discouraged foods.
The website lists several studies verifying the safety of Release and effectiveness of the GOLO diet when it comes to weight loss.
GOLO diet users often receive booklets highlighting the metabolic program. It recommends taking in 1,300 to 1,800 calories daily across three meals (and a Release capsule accompanies each meal). Everyone has the same food requirements, but your specific caloric consumption recommendation depends on your age, gender, activity level, and current weight.
GOLO also offers eating recommendations, encouraging you to ingest more whole foods (such as fruits, vegetables, grains, meats, and eggs) while keeping off sugar and processed foods. The best part is that it reassures you may eat out while on this plan. Additionally, at least 15 minutes of exercise daily is encouraged.
It's worth mentioning that before starting any diet plan, some special considerations need to be made if you got pre-existing conditions. One of the important considerations is kidney function. If your kidney function is impaired, you wouldn't want to eat too much protein. And if you are taking an oral medication for diabetes or insulin, it might need to be adjusted as you're losing weight or if you're adopting major changes to your diet to prevent your blood sugar from dropping too low."
What Foods Do You Get to Eat?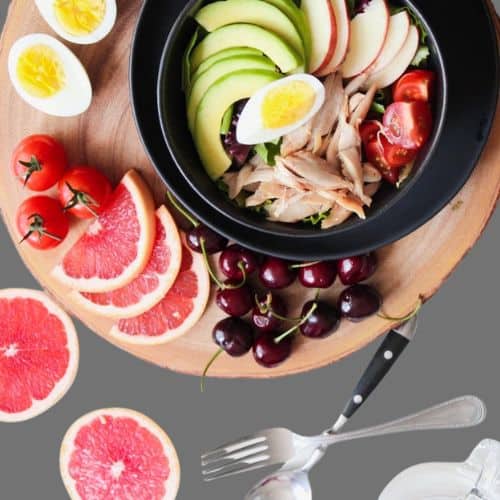 The GOLO diet requests followers to select foods from its four primary "fuel groups." These include low-glycemic carbs, protein, healthy fats, and vegetables. Usually, whole foods are more highly recommended than processed products.
Here's a breakdown of the foods included in this diet:
Protein
Poultry
Meat
Dairy products
Seafood
Eggs
Nuts
Carbohydrates
Beans
Whole grains
Starchy vegetables, including sweet potatoes, potatoes, and winter squash
Fruit
Fats
"Clean" oils, e.g., olive and coconut oils
Seeds, e.g., chia, flax, and hemp
Vegetables
Zucchini, broccoli, and other green veggies
For any followers who might want to know how much they're meant to consume from each food group, you'll need to buy supporting materials for the comprehensive breakdown.
What Foods Can't You Eat?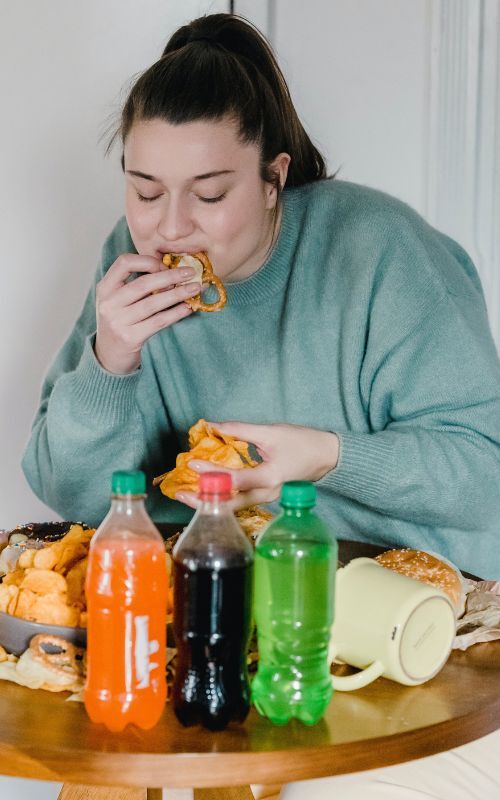 Some foods are discouraged in the GOLO diet, such as:
Added sugar.
Artificial sweeteners like Sucralose, saccharin, and aspartame.
Sweetened beverages such as sports drinks, soda, sweetened teas, juices, and vitamin waters.
Processed foods, such as lunch meats, sausages, and plant-based meat substitutes like crackers, potato chips, and baked goods
White bread.
Red meat such as fatty cuts of beef, lamb, and pork (for solely short-term diets).
In general, this list also includes foods associated with inflammation and poor health. You must note that these foods are just discouraged since the GOLO diet isn't about restricting foods.
But even when it comes to eating out, GOLO emphasizes you should stick to its guidelines so you won't "sabotage your efforts."
Scientists confirm that added sugars may cause insulin resistance, which is, a fundamental theory behind this GOLO diet and its Release supplement.
Some of the common sources of added sugars are beverages—such as flavored juices and soft drinks, breakfast cereals, packaged snacks, sweetened fruit yogurt, and other dairy products.
You might be wondering how the Release supplement works?
What Role Does Their Supplement Play?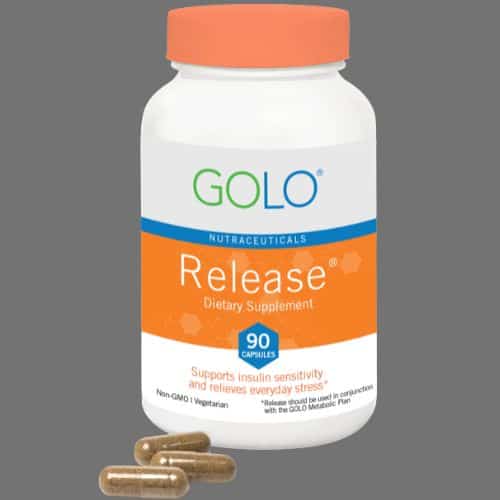 As you might already know, the GOLO diet depends upon the program's Release supplement. Based on the company website, the supplement was created with plant-based ingredients. You take this supplement with each meal, or even less often based on how much weight you need to lose.
The site outlines all of the ingredients in this supplement. They include minerals such as zinc, magnesium, and chromium. It also comprises plant extracts such as Rhodiola rosea and Banaba leaf extract. The company cites 30+ studies on the ingredients showing both the efficacy and safety of the GOLO Release dietary supplement.
In a 2018 study that's mentioned on their site, overweight participants who took Release lost more inches around their waists, more weight, and reduced their health risk markers much more than people who took a placebo.
The website claims that the natural ingredients work together to resolve the underlying cause of your weight gain and assist to repair metabolism. The website also highlights that the supplement never interacts with other medications and doesn't cause a jittery feeling (this is something that many weight-loss pills, particularly those with caffeine, do cause).
Pros & Cons of the GOLO Diet
Pros
Holistic Approach: GOLO promotes a balanced diet and lifestyle changes, not just calorie restriction.
Positive Testimonials: Many users report significant weight loss, improved energy levels, and enhanced overall well-being.
Scientific Backing: While critics argue more studies are needed, the program is based on research highlighting the role of insulin in weight loss.
Better Business Bureau Accreditation: GOLO holds an "A" rating with the BBB, indicating a strong commitment to customer service.
Positive Media Coverage: The program has received positive attention from notable media outlets.
Cons
Inconsistent Results: Weight loss results greatly vary among users, with some reporting minimal to no weight loss.
High Cost: The initial cost of the GOLO kit plus the ongoing costs of dietary changes can be prohibitive for some.
Strict Dietary Guidelines: The required dietary changes can be difficult for some users to maintain.
Limited Vegetarian/Vegan Options: The meal plan is less suitable for vegetarians or vegans due to its reliance on animal-based proteins.
Complex Program: Without personalized guidance or a supportive community, the program can be challenging to understand and follow.
No Exercise Guidance: While the importance of exercise is emphasized, the program doesn't provide specific workout plans.
Dependence on Supplements: The program relies heavily on the GOLO supplement for weight loss, which critics argue may not promote healthy eating habits.
How Much Weight Can You Lose?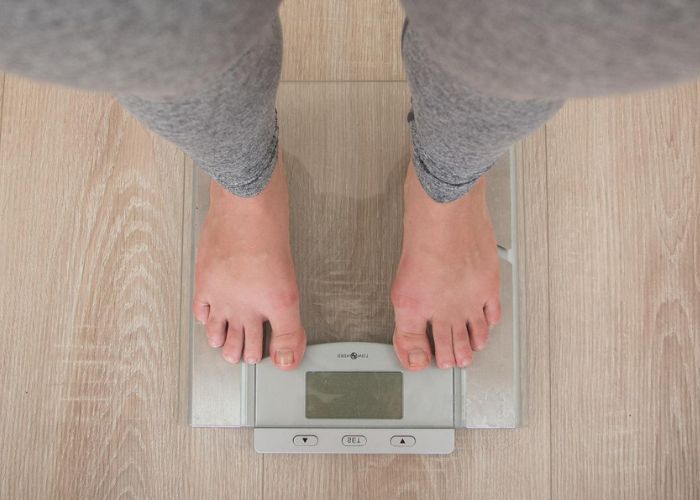 To reiterate, the GOLO Diet promotes increasing exercise and eating healthy whole foods— which can theoretically help with weight loss.
A few studies — sponsored and carried out by the makers of the GOLO Diet — assess its effectiveness and you can always access them on the company's website.
A 26-week study — consisting of 35 individuals diagnosed as being overweight and obese — indicated that combining a workout regimen with this GOLO Release supplement led to an average weight loss of 31 lbs. (14 kg). A different study of 21 people discovered that those who combined exercise and diet with GOLO Release supplement lost a total of 53 lbs. (24 kg) within 25 weeks. This is approximately 32.5 lbs. (15 kg) more compared to the control group that did not use GOLO Release.
Tips for Deciding Whether GOLO Is Right for You
Are you still wondering whether you should choose GOLO diet? Use the following tips to make an informed decision. You should go for GOLO if…
1. You Want a Diet That Relies on Eating Whole Foods
Generally, the meal plans that you'll go through when deciding what to eat will come down to going through a wide range of whole foods. And the whole foods you'll see in these meal plans will be different. This makes it a lot easier to personalize what you're eating all through the day as you stay healthy.
It's a win-win and that's exactly what makes GOLO Diet such an intriguing choice for folks trying to lose fat.
2. Their Supplements Are Appealing to You
You must note that the supplements that will be used are distinct and something that you won't see with other programs. The company offers access to a streamlined supplement that's loaded with nutrients to aid weight loss.
Some of the benefits include:
Supplementary Weight Loss Benefits
Access to Key Nutrients
Safe
It's a unique option since it moves away from simply dieting and offers a more all-inclusive solution for people willing to take supplements.
And if this is something you think is appealing, then GOLO stands out!
You Prefer Sustainable Snacking
Quite frankly, this is one of those underrated benefits that will be lingering on your mind as you go through the journey.
Although many people want to trim off fat, they still don't like the notion of going cold turkey on their favorite snacks. Well, in this regard, you won't be let down at all. You can follow the GOLO diet program and still snack. It's the main reason why this diet is such an intriguing match for folks who want to remain fit while enjoying life a little.
Summary
The GOLO diet primarily focuses on regulating hormone levels to enhance insulin sensitivity by combining supplements with regular exercise and a healthy diet. Well, this diet doesn't endorse cutting food consumption.
Though it might be expensive to follow, it's worth a try if you're looking for quick, long-lasting results.
Stick to the diet plans stated above and see the results for yourself. It would also be best to speak to a trained dietitian or your doctor before starting this or any other diet program.
All that said, Golo certainly has a large volume of positive reviews and the research they share looks compelling enough for many people to take the plunge.
You can decide if Golo is right for you, and learn more about their program by visiting the Golo website.