Disclaimer: PatriciaandCarolyn.com is a reader-supported site. We may earn a commission if you click links on this site and make a purchase.
Written by Megan Ayala. Last Updated: July 17, 2023
There are numerous diet pills and supplements on the market today. They often hinge on the user's commitment to combining exercise and diet with supplemental use. It ensures that the user achieves his or her weight loss goals.
Golo Release is one of the most popular food supplements that's designed to promote weight loss and improve general health and wellbeing.
Apart from being a 100% natural product that is vegan-friendly, it's free from all primary allergens e.g., soy and gluten.
Based on the manufacturer's website, the Golo Release supplement has a 98% success rate and any customer using the product properly may expect to lose 10 to 20 lbs per month. Some customer reviews report great results, but there are also some people saying the product disappointed them.
So, how good is the Golo Release supplement? Is it an effective weight management option? Are there any benefits?
In this GOLO Release review, you'll get an unbiased insight into the product and some of the things its ingredients might be able to do. It will also cover other important factors about the product to help you decide whether the GOLO weight loss supplement is the right choice to help you lose weight.
Let's dive right in.
What Is the GOLO Release Supplement?
It's a dietary supplement that focuses on weight loss. It's used in conjunction with the GOLO for Life Plan and the GOLO Metabolic Plan.
RELATED: GOLO Diet Reviews
According to GOLO Release, regular dieting is just ineffective. The product consists of plant extracts, minerals, and nutrients. The developers promise that these nutrients are not only superior, but they're also more beneficial than dieting alone. And when taken routinely, there will be no need to diet or count calories [1].
This product generally takes a divergent approach when it comes to weight loss. They claim that it will help the user to control unhealthy sugar cravings, lose stubborn belly fat, lower triglycerides, and balance hormones.
GOLO Release appears to be touted as an effective health product that exceeds losing weight. Most users report that they've experienced improved sleep, lower blood triglycerides, enhanced physical energy, alleviated inflammation, and reduced pain.
But let's dig deeper and find out whether it might be a viable choice for you.
What Role Does It Play In Their Weight Loss Program?
Quite frankly, there's no GOLO diet without the program's Release supplement. The company website claims that the supp was created with plant-based ingredients. Every meal is followed by the supplement, or possibly less often based on the actual weight you need to lose.
The website lists the 10 ingredients in this supplement (more on this later). It also outlines more than 30 studies on the supplement ingredients citing both the safety and effectiveness of this GOLO Release dietary supplement.
One 13-week double-blind placebo-controlled study found out that overweight individuals who took Release supplement lost substantially more weight and inches around their waists. They also significantly minimized their health risk markers as opposed to those who took a placebo. With that said, GOLO doesn't provide further details on this study or any other study it has performed.
The website cites that the natural ingredients in Release work in conjunction to address the primary reason for weight gain and to repair your metabolism. The company also reassures you that the supplement won't interact with other medications and won't give you a jittery feeling.
It's worth mentioning that most weight-loss pills out there, especially those containing caffeine cause this jittery feeling.
But, how exactly does the GOLO supplement help to lose weight? How effective is it? Continue reading.
How Does It Help You To Lose Weight?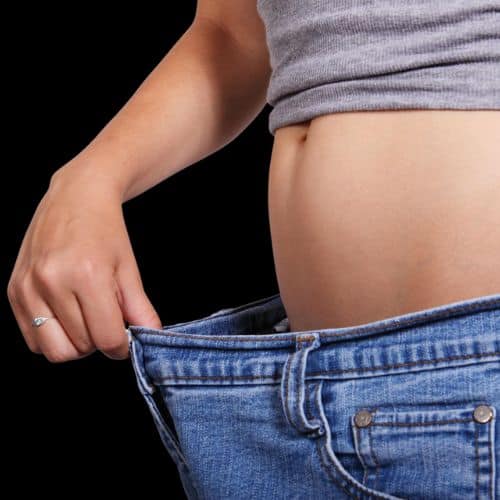 According to the company's website, the GOLO Release supplement works effectively and safely. There are no GMOs, soy, dairy, gluten, shellfish, or eggs in the supplement. We are also told that GOLO Release isn't a traditional diet pill. They even go further to state that the Release supplement is NOT a diet pill at all. Instead, it's a nutraceutical.
"Nutraceutical" is a term used to refer to any product obtained from natural food sources with potential health advantages. Nutraceutical products have recently been gaining much attention when it comes to the health, wellness, and weight loss industry. They're great to scavenge free radicals and specifically trigger your body's defense system. Nutraceutical supplements have useful properties to support weight loss.
What's more, the product promises to work fast. The manufacturers claim that the user should be able to feel a real difference in only 2 days. The customer might also expect added energy after one week. The company emphasizes that it will assist the user to feel better in general, have improved blood sugar levels, and sleep better.
Besides helping with weight loss, GOLO Release offers other benefits. So, what are they?
Other Benefits Reported With Release Supplement
Release is a key component to the Golo Diet Plan, which is why it's the diet's official supplement. Note that although the supplement was created in a laboratory approved by the FDA, the agency can't regulate dietary supplements. That means it can't verify the efficacy or safety of its claims.
YOU MAY ALSO LIKE: How Much Does Golo Cost?
The GOLO Release claims to support healthy weight loss by balancing your insulin levels and improving metabolism. It also offers other benefits such as reduced hunger, improved energy, and reduced anxiety and stress.
GOLO Release Ingredients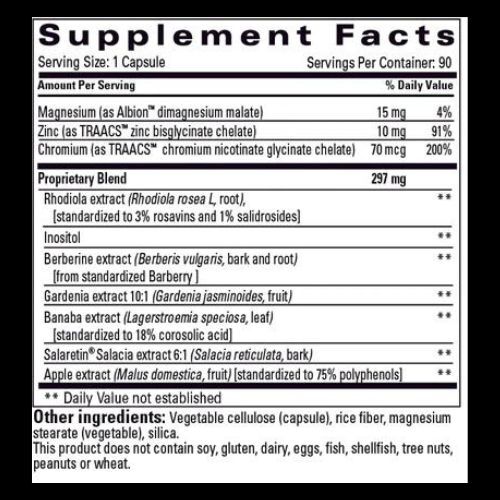 In this section, you'll find more information about the weight loss ingredients and their overall potential to help you cut down weight.
One of the unique things about this particular formulation is the lack of well-known weight loss ingredients. The Golo Release supplement doesn't have any superior fat burners such as green tea extract or cayenne pepper. Furthermore, it doesn't offer any appetite suppressants e.g., glucomannan or nopal.
GOLO Release consists of 7 plant extracts and 3 minerals. Stay tuned as we break them down.
Magnesium is one of the most important minerals that serve numerous roles in the body. Besides other things, it functions alongside calcium to help build strong bones.
It also helps with energy metabolism and might combat stress by enhancing melatonin secretion while also decreasing cortisol.
It's a mineral that primarily controls blood sugar and insulin. Most of the best diet pills on the market contain chromium because it can be beneficial for curbing the blood sugar crashes that may cause sugar cravings.
Zinc is essential for healthy immune function. It helps with wound healing. Some studies also report that getting lots of zinc can help prevent age-related macular degeneration or eye disease.
Zinc is also a testosterone booster. Testosterone has a plethora of roles in the body such as aiding muscle growth and fat loss. Zinc doesn't support weight loss or aid in losing weight in whatsoever way.
What about the Diet's weight loss proprietary blend?
Everything seems fine as far as the mineral content is concerned. The doses are enough to be helpful but don't sound large enough to cause side effects.
It's sugar that your body manufactures. You can also obtain it from certain foods. It is sometimes infused in supplements in the hope that it might control depression, help with insomnia, and allow insulin to work better.
It's an adaptogen herb. The roots are extremely valued in conventional Indian medicine. Like other adaptogens, Rhodiola enhances vitality and energy, while also protecting from stress.
Korean ginseng might have been a better option, but there's no doubt that Rhodiola is a highly beneficial ingredient. With that said unless the other six ingredients are incorporated in little amounts, then the proprietary blend can't offer sufficient Rhodiola.
Generally, the recommended dose for enhancing athletic performance is 200-300 mg daily. The dose for alleviating stress, depression, and fatigue requires to be 400-600 mg daily.
Typically, Gardenia flower extracts offer plant chemicals that might facilitate improvements in insulin resistance and overall glucose tolerance. One study indicates that one of the primary ingredients in Gardenia extract prevents weight gain, helps with regulating insulin, and improves lipid levels.
Berberine is essentially an ammonium salt that originates from barberries. It seems to provide many benefits such as improving heart health, reducing blood sugar, and ultimately promoting weight loss.
Berberine is a highly beneficial ingredient, but the GOLO Release supplement won't provide enough. Doses used in studies vary from 900-1500 mg daily, often delivered as three 300-500 mg doses.
At times, Banaba leaf extracts are applied as a natural treatment when it comes to type 2 diabetes patients. Some studies also support its ability to affect insulin, but there's a need for further research.
Surprisingly, this is also included here. We couldn't find an explanation of what benefit it offers. That said, apple extract is usually associated with skin smoothing and anti-aging properties.
It typically offers compounds that might help with the breakdown of dietary starches and promote healthy blood sugar levels.
Based on a particular study, significant body-fat and weight reduction within 4 weeks was seen after the administration of Salacia extract and Vitamin D.
Are There Any Side Effects?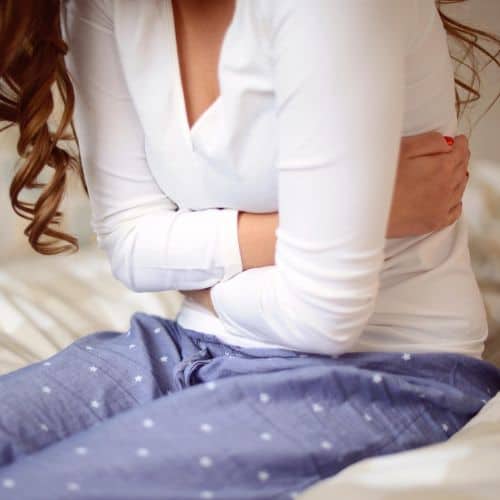 Based on the manufacturer, the GOLO Release supplement doesn't cause any side effects. But based on some customer reports we examined via the Better Business Bureau website, some said they experienced stomach cramps, headaches, and feeling terrible and unwell [1].
According to most reviews of this GOLO diet, it's reported that the product is safe because it possesses many healthy ingredients.
YOU MAY ALSO LIKE: GOLO Diet Alternatives
Based on some folks who have reported side effects, you may choose to not take GOLO Release. That said, oithers have achieved success with their weight loss goals, but with a few reported side effects such as nausea, dizziness, and fatigue.
For those with diabetes, you'll need to be extra cautious about using this product.
No matter what your health issues are, it would be prudent so get your doctor's approval before taking Release or any other weight loss supplement. And if you're nursing a child or pregnant, or have any health conditions, the same advice applies.
Summary
The GOLO Release supplement is a key component to the GOLO Diet plan, and according to their website it offers a number of different benefits that may help you on your weight loss journey.
As is the case with all weight loss supplements or diet plans, we advise consulting with your doctor before trying them.
Golo has many solid reviews online, and has been reported to work great for many satisfied customers – you can learn more about how it works and the role Release plays at their website.
Cited Sources
https://www.golo.com/pages/golo-release-supplement
https://www.bbb.org/us/de/newark/profile/health-products/golo-llc-0251-92003017/customer-reviews