Disclaimer: PatriciaandCarolyn.com is a reader-supported site. We may earn a commission if you click links on this site and make a purchase.
Written by Megan Ayala. Last Updated: May 11, 2022
G-Plans is one of the hottest diet apps of 2023, but how much does it actually cost you every month? We've actually used their app, and below we'll share all of the key pricing details that you need to know before signing up.
There are some important things to know when it comes time to join G-Plans, including some helpful tips for how you can save money on your G-Plans monthly subscription.
Keep reading to get the full story on the G-Plans pricing options, and to see how you can lock in their best deal:
G-Plans Cost per Month for 2023
When you decide to join G-Plans, you'll see that they have several plans for you to pick from. Prices can range from $9.99 to $299.99 per month depending on your plan. Each one brings a different pricing point, so we'll go into more detail about each plan below, but here's a quick G-Plans pricing overview:
G-Plans Food Management, Calorie Counter & Exercise Journal: Free
G-Plans Maintain: $9.99 per Month
G-Plans Customized Nutrition Programs: $39.99 per Month
G-Plans Managed Plan: $299.99 per Month
You can get a better idea about which plan will be your best fit after taking G-Plans free metabolic health assessment:
Now, let's take a look at each of these G-Plans programs in more detail, and what you get for the price:
G-Plans Food Management, Calorie Counter & Exercise Journal Price & Plan Details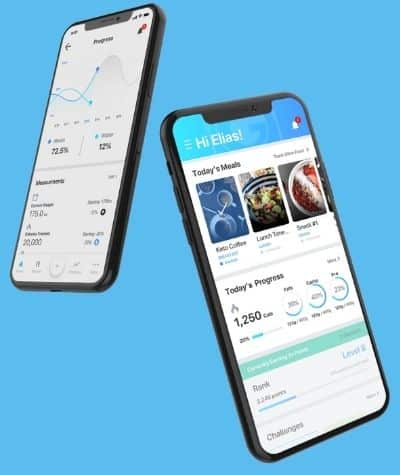 You can download the G-Plans app from the Apple or Android app stores for free. You can use the app for free and get access to the following features:
Track your daily meals and snacks
Meal planning
Food diary
Access their food database (1 million+ foods to search from)
It's important to note that the "free" version of of the G-Plans is a lite version of their app. There are going to limitations applied to the features detailed above.
Essentially you can consider this offering a "trial" version of their app…it gives you a chance to peak at what's inside, and acts as a preview of what you get access to if you opt for a premium plan.
*You will want to make sure that if you're enrolled in the "free" version of the app that you cancel any subscriptions you may have activated prior to the trial period ending to avoid being billed for a premium G-Plans plan.
If you decide it's the right app for you, then you'll want to consider one of the plans below:
G-Plans Maintain Pricing and Plan Details
G-Plans Maintain gives you access to everything we detailed for their free plan – the food tracking, meal planning, food database, but without any limitations.
Plus, you also get these upgraded features:
Access their Artificial Intelligence platform to give you personalized insights about the food you are tracking and how you can eat the right foods to match your metabolic body type.
Get macro and calorie information for all of your meals
Barcode scanner for quickly scanning foods at the grocery store
Integrates with Google Fit and the Apple Health Kit
G-Plans Customized Nutrition Programs Pricing and Plan Overview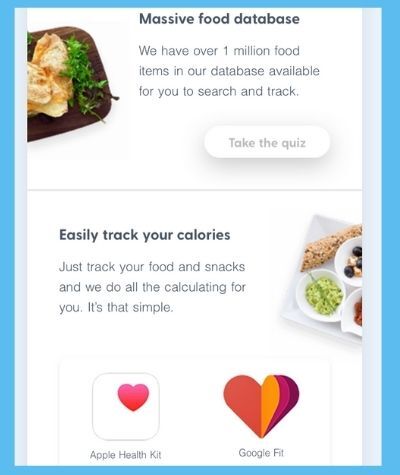 The G-Plans Customized Program is going to give you access to everything in their Maintain Plan, but it's the more complete program for those looking to reach their weight loss goals.
YOU MAY ALSO LIKE: G-Plans Review: What is the Dr Goglia Diet?
So in addition to everything we detailed above, members of the Customized Nutrition Program will also get access to the following:
G-Plans will prepare you weekly 7-day meal plans that are fully customized for your specific needs and goals
A built-in "exchange system" that lets you to customize your favorite foods
A dynamic recipe generator which allows you to add any recipe to your meal plan
Track your body fat percentage and body composition
Meal plans for special diets, including pescatarian, vegetarian, vegan and paleo.
Customize your meal plan around your food preferences – you won't be stuck eating foods you don't like
G-Plans Managed Plan Cost and Features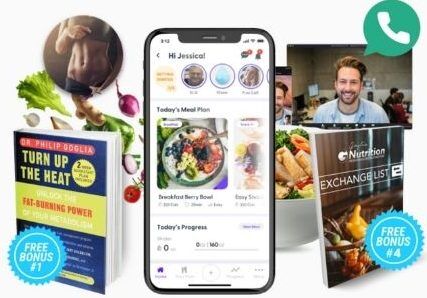 Summary
G-Plans has several options for people to pick from when they decide to join their weight loss program. While they do have a free version of their app, you will want to make sure to cancel any trial you're enrolled in prior to the billing cycle kicking in if you decide it's not the right option for you.
If you do decide to pay for G-Plans you can get started for as little as $9.99 per month for their Maintain Program.
Taking the G-Plans metabolic questionnaire is a great way to get started, and will give you a better idea about how they can help you reach your weight loss goals.