Disclaimer: PatriciaandCarolyn.com is a reader-supported site. We may earn a commission if you click links on this site and make a purchase.
Written by Megan Ayala. Last Updated: January 13, 2023
Like many other views, our interest in Optavia sparked after hearing the glowing recommendation from Buddy Valastro, the star of Cake Boss. Surely, someone who eats that much cake and manages to stay healthy must know a secret or two. We were fairly pleased with what we learned about Optavia, but it didn't take us long to realize there were a few better alternatives.
Optavia is just one of the latest diet programs to adopt the "home delivery" structure. As you probably already know, we're big fans of healthy diets that get delivered to your front door. It eliminates a lot of the temptation you'll face in the grocery store. It also makes it a lot easier to ensure that nutrition intake is balanced and portions are properly sized.
And what if you like to remain in control of the ingredients you use? There are still alternative diet programs we consider a worthy investment. They don't take complete control of your refrigerator, but still provide useful guidelines and menu plans that can help you lose weight and stay healthy.
Our Top OPTAVIA Diet Competitors
We don't doubt that Optavia can help customers reach their weight loss goals if they stick with the program. We also don't doubt that there are some solid Optavia alternatives on the market.
Whether it's cheaper prices, more food options, or better nutrition guidance; each of the five options below has something better to offer.
1. Nutrisystem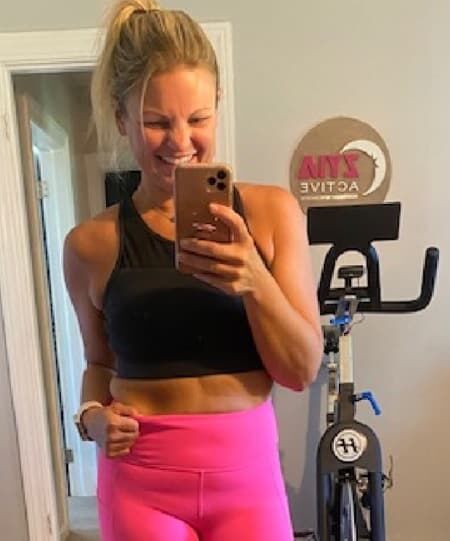 Nutrisystem was a true pioneer in the diet meal delivery industry. It was one of the first of its kind and is still one of the most recognizable today. Having more than forty years in the business comes with its perks.
Nutrisystem has managed to learn what customers like and what keeps them returning. On that list include:
Complete control over your weekly menu.
Partner programs designed for friends and couples losing weight together.
Easy meal prep guidelines for food that actually tastes good.
Meal plans that cover a spectrum of budget options.
Some of these perks are dependent upon which meal plan you choose. Their flexibility allows customers to save money by only paying for the perks or features that they want. Each meal plan still functions nearly the same as come with an easy-to-follow 4-week outline.
Each meal plan includes food delivery for 6 meals a day. The meals are fully prepared, portioned, and frozen. Each meal is designed to include the ideal balance of fiber, fats, proteins, and carbs. There are also guidelines included if you're interested in adding your own fresh vegetables or other grocery items at home.
The Nutrisystem creators understand that one specific plan is not going to work the same for every customer. Each person is unique and requires a more personalized approach. When signing up, you'll answer a few questions that are used to determine nutritional guidelines. From there, you can have meals automatically chosen for you or select your own from the recommended options.
Nutrisystem really shines in terms of diversity and selection. It has a large selection of meal plans, including specialty menus like the Diabetes Plan and Vegetarian Plan. You can choose the most affordable menu option or spend a few dollars more to expand your menu choices, meal categories, and personalization options. By comparison, the Optavia menu is more restrictive and more expensive.
2. Noom
Noom is not a diet delivery program. Instead, it's a diet program that comes with its own smartphone app. Paying a monthly subscription will provide you with access to a vast wealth of healthy eating information. It also provides users with 24/7 hour access to health and wellness coaches. These coaches are there to help users make smarter decisions with their health and nutrition obstacles.
There are a lot of diet programs out there, but Noom is the only one of its kind. Noom approaches the subject of dieting from a psychological angle. The app focuses more on encouraging positive behavioral changes rather than providing strict menu options. If your someone who often struggles to stick with a new diet, then this app may be able to help you endure.
Some of the other advantages of the Noom approach include:
No food is restricted or "off-limits".
Constantly adapts the program according to the info you provide.
Customizable plan add-ons make it easy to control how much you spend on Noom.
As mentioned, the Noom diet isn't about eliminating foods. It's about making positive diet changes that will ultimately help you meet your weight loss goal. Food is labeled with a simple "traffic light" color system. Foods with a red light should be limited as much as possible. "Green light" foods can be consumed more freely and are generally healthy.
How certain food is rated can vary over time. You will regularly provide the app with information about your meals, exercise, and weight. The constant stream of questions can become tedious and it's tempting to skip a few questionnaires here and there. Unfortunately, therein lies the biggest flaw with the Noom diet. If you don't honestly answer every questionnaire, then you might find your results are different than expected.
That said, it's a great option for folks who want a community of support, want to work with a coach, and like the flexibility and simplicity their app provides.
Learn more and check Noom's current price
3. BistroMD
BistroMD is a meal-delivery program that provides subscribers with additional nutritional guidance from registered dietitians. Similar to Nutrisystem, it delivers flavorful, fully-prepared meals from a catalog with more than 150 different entrees. There are also meal plans available specifically tailored to certain dietary needs, such as heart-healthy, gluten-free, and diabetes-friendly plans.
The company delivering the meals is just as important to consider as the meals themselves. BistroMD was founded under unique circumstances by a husband and wife. The two are sometimes referred to as the "the Foodie and the Doctor". One focuses on creating healthy dietary guidelines while the other works to improve the quality and variety of the meals.
BistroMD has a few advantages that make it an interesting alternative to Optavia:
Week-long meal programs don't require long-term commitments.
High-quality ingredients and recipe instructions.
Access to member's only resources can be very helpful.
The biggest disadvantage of BistroMD is its price. While still cheaper than Octavia, it can cost more than twice as much as some alternatives like Nutrisystem. Luckily, those extra expenses go towards supplying some of the best frozen meals you can get in the mail.
Learn more and check BistroMD's current prices
4. WW (Weight Watchers)
Weight Watchers is one of the few diet programs with as much recognition as Nutrisystem. The brand went through some changes in 2018 and is now formerly known as WW. Those changes have seemingly helped the brand connect with a more modern audience. They have gone from being known as "your grandparent's diet" to a complete, healthy lifestyle.
YOU MAY ALSO LIKE: Is WW or Optavia Better?
What exactly does WW do?
At its core, WW is a simple calorie counting system decorated in a way that can keep users interested. It allocates people with "SmartPoints" that are consumed throughout the day with every snack and meal. All of your food, drink, and exercise decisions will impact your SmartPoint balance in some way. Ideally, you will consume fewer SmartPoints than you are provided daily and will ultimately lose weight because of it.
WW subscription options run the gamut from as little as $4.00 per week to as much as $12.00 per week. The variety in these plans is the amount of information you'll have available at any point. The most expensive plans come with some degree of access to physical trainers, dietitians, and other coaches that can have a positive impact on your journey.
The WW program does not traditionally include any form of meal delivery. They instead provide guidelines and require you to input the foods you eat each day. However, they have recently partnered with Blue Apron to offer WW-approved meal delivery options.
The collaboration with Blue Apron makes it easier to stick recommended foods and remain within your SmartPoint allotment. But you might find yourself growing tired of the menu fairly quickly.
Here's what's to love about WW:
Hundreds of healthy food recommendations chosen by trained professionals.
A lot of extra resources, information, and support available from the community.
Can teach users lifelong guidelines that will help them keep the weight off forever.
There's no doubting that WW is one of the best alternatives to Optavia. It costs a fraction of the price and provides more long-term guidance than other options. However, it doesn't come with its own meal-delivery service and is instead reliant on a partnership with Blue Apron. If that partnership ends, then you'll be back to collecting your own ingredients the old-fashioned way.
Learn more and check WW prices
5. Diet to Go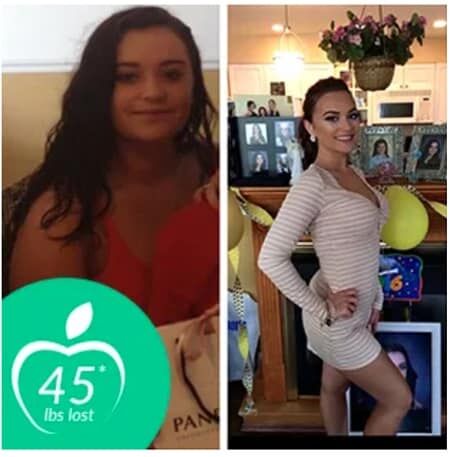 Founded in 1991, Diet To Go (DTG) has always had the primary goal of delivering healthy, sustainable meals to people's homes. The company originally operated locally in Virginia as a diet delivery business. They would later become one of the first companies to sell frozen diet meal programs to residents across the entire country. Certain local areas along the East Coast and in California can also get fresh food delivery with their meals.
DTG shares similar goals with BistroMD in regards to providing customers with meals that actually taste good. They use the best possible ingredients in meals that are designed and prepared by excellent chefs. With doctors and chefs working together there is no reason we can't all enjoy a diet that is healthy as well as delicious.
RELATED: Optavia Before and After Pictures
What advantages does DTG bring to the table?
An expanding menu with more than 160 menu items.
28-day meal plans designed by chefs with guidance from nutrition professionals.
Unique gluten-free, low-carb, and ketogenic diet options.
As with all of the companies on this list, DTG is heavily interested in the quality of its menu items and how they are prepared. Every meal is guaranteed
to be free from artificial preservatives, colors, flavors, trans-fat, and high-fructose corn syrup.
Each meal also includes nutritional values for all of the ingredients and portions. Though, without an accompanying app like the WW program, you might find it difficult to fully utilize this information. We advise tracking it either in a journal or through a secondary dieting app. Keeping track of your daily nutrition makes it easier to spot mistakes and meal choices you should avoid.
Learn more and check Diet to Go prices
Tips For Picking The Right Alternative For You
Which of these five alternatives is the right choice for you? That's ultimately a decision you'll have to make for yourself. But here are some factors you should consider before making your investment.
Is meal delivery important? If so, then you may want to avoid the apps that offer only dietary guidelines. Otherwise, you'll still find yourself paying a second monthly subscription for food delivery.
What is your budget? The range and flexibility of your budget are going to have a big influence on which diet program is right for you. Octavia is a costly option with monthly plans costing more than $400. There are cheaper alternatives like Nutrisystem and DTG which still provide a large menu of healthy foods.
Do you have dietary restrictions? Most of these programs take dietary restrictions in mind, but that doesn't make them all equal. Nutrisystem has the largest selection of unique meal programs and each program has access to a diverse menu. Other alternatives may advertise that they have "vegan" or "gluten-free" meal plans available, but those meal plans are often substantially smaller than their standard options.
Summary: Why Nutrisystem Is Our Top Choice
We've got some great contenders on this list and there's no doubt that they've all helped plenty of people meet their weight loss goals. But when it comes to "the best", we believe that Nutrisystem still holds that title. Here's why:
Almost 50 years of experience in the industry and it shows.
Pricing range that makes it one of the most affordable choices with plenty of optional add-ons if you're willing to spend more.
A large and diverse menu selection with an equally impressive selection for diabetic, gluten-free, and vegan diets.
If you're a fan of Cake Boss, then you've probably heard Valastro's mention of the Optavia diet plan. We've taken the time to compare it to five of the best diet plan on the market. At the end of the day, we believe the Nutrisystem program is still the best alternative there is.